Ecological detergent washing concentrate from UNI SAPON® for effective, gentle laundry
UNI SAPON wash concentrate. This ecologically quickly degradable liquid detergent delivers excellent results through concentrated plant power. Mild washing materials, combined with natural essential oils, remove even stubborn dirt without attacking the skin. For this reason, this product is best suited for allergy sufferers and babies.
It is evident that you will stop using alarming substances, such as optical brighteners, enzymes, fabric softeners and synthetic fragrances.
Use of the wash concentrate – by UNI SAPON
for all washing temperatures (30°C – 95°C)
whether it's colored fabrics, delicate laundry, wools…
can also be used to wash your hands thanks to the mild ingredients
Dosage and usage of the concentrated detergent
The pump (included with the 500 ml variant) enables an economical and conscious dosage of the product. 1 x pump = 2 ml.
For moderately dirty fine laundry and colored fabric, as well as in moderately hard water:
10 ml of wash concentrate per washing cycle is enough.
For very dirty laundry or in very hard water:
up to 30 ml per washing cycle will need to be used.
IMPORTANT
Because this product is highly concentrated, an excessive dosage can cause the machine to foam. Please follow the instructions at all times!
Tips
Stubborn stains can be pretreated with the Uni Sapon wash concentrate. Place the laundry in the machine as usual afterwards.
Your colored laundry benefits greatly from not using optical brighteners because the colors do not fade out. To stop your whites from greying, we recommend occasionally giving them the Uni Sapon oxidation bleach.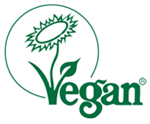 Download application information