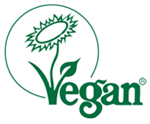 This dishwashing liquid from UNI SAPON® is a must-have in every kitchen household.
Most dishwashing liquids contain chemical ingredients. The properties and effects of chemical acids, bases, solvents, disinfectants, preservatives, and fragrances can be classified as critical.
The particular chemical ingredients in hand dishwashing detergents are normally alarming surfalipogenicpogenous agents, coloring agents, perfume oils, preservatives, and solubilizers.
That is completely different to what is in the UNI SAPON washing-up liquid.
Dishwashing liquid bio ingredients
Ecological washing-up liquid concentrate only cleans with the power of purely vegetable washing materials.
Effective and kind to the skin – especially developed for hand "dishwashing"
As of now, washing dishes with the Uni Sapon washing-up liquid in your kitchen means:
More productivity
More eco cleaning agent quality
No danger for children
No pollutants or irritants
No environmental pollution
No health burdens
Fewer allergic reactions
Concentrate – lower dishwashing costs
Less waste
The washing-up liquid effortlessly removes all dirt and grease residue in your kitchen and ensures brilliant shine.
Thanks to the special combination of sugar surfactants and pure essentials oils, sensitive people and allergy sufferers can wash with the liquid no problem. The best thing to do when rinsing / washing the dishes is to simply do the dishwasher test with Uni Sapon.
Like all Uni Sapon products, the washing-up liquid is totally free of questionable ingredients, such as enzymes, preservatives, or synthetic coloring agents and fragrances.
It is completely biodegradable and only has the least influence possible on water organisms.
Set for the dishwashing machine
We have put together a UNI SAPON SET for the dishwasher. Now you have a solution for your machine.
Important request by UNI SAPON

To protect the environment, please do NOT rinse / wash under running water!

Download application information