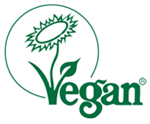 Eco paper lint roller. The ingenious, plastic-free helper against hair, animal hair and dust!
This plastic-free lint roller from UNI SAPON® is made entirely of paper and is reusable. Refill rolls are also available for easy attachment. The banderole and the individual sheets are also made of paper.
Environmentally friendly adhesives reliably remove hair, dust and lint. The lint roller is particularly useful for pets. The adhesive is water-based, solvent-free, BPA-free and without chemical additives.
Simply ideal for our cleaning product range for ecological household care.
Important note on disposal
Even if they are made of paper, the individual sheets unfortunately cannot be disposed of as waste paper due to the dirt that adheres to them (animal hair, dust, other fluff).
Additional details on the eco lint roller
Dimension: 21 x 4.7 cm
vegan