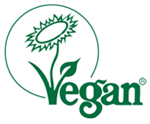 UNI SAPON® Basic eco set. There are simply no better-priced 100% biological and ecological household cleaners to get used to than the set on PROnatur24.eu. We hope that you enjoy starting a new type of cleaning and thank you for your personal contribution to the environment by using these great products.
UNI SAPON ® products in the BASIC eco set
Product catalog with usage instructions
APPLICATION OF THIS SET
For detailed information on individual products, please go to their product pages on the shop.

Over € 10 savings with this basic set for the ecological household.