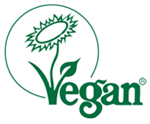 UNI SAPON wood balm. This high-quality product combines natural wood care with relaxing well-being in a special way with essential oils. Pure jojoba oil, which is normally found in nurturing nature cosmetic products, goes deep into the wood and nourishes it from the inside.
The natural grain comes back into its own and your wooden furniture has a brand new shine. Because jojoba oil is a wax from a chemical point of view, it cannot become rancid, something that no other plant-based oil can offer. Natural essential oils ensure a relaxing and soothing atmosphere in your living rooms.
Applications of the UNI SAPON wood balm
Maintains and protects all waterproof wood surfaces (cupboards, tables, chests of drawers, doors, walls… and obviously antiques as well!).
Usage and dosage
Put wood balm on a soft cotton wool or wood care cloth and diligently rub the surfaces that need to be treated. In the case of particularly starved wood, this process can be repeated. After a few weeks, the wood should be checked and re-treated if necessary. If you then occasionally dust the furniture with a small amount of wood balm, its beautiful appearance will remain and you can enjoy the positive impact of the essential oils again and again.
The best results are achieved with woods that have only been oiled beforehand. However, other waterproof or lacquered furniture can also be treated without anything else. You will be amazed by how easily scratch marks and water stains are removed.
Important
We recommend using the Uni Sapon leather balm instead of the wood balm on particularly bright woods, such as linden, and on rough, untreated wood because it is possible to get a slight color difference with the natural coloration of the orange oil.
When handling large surfaces, they should be well-aired during and after the work because an excess of essential oil can lead to nervous irritability.

Download application information