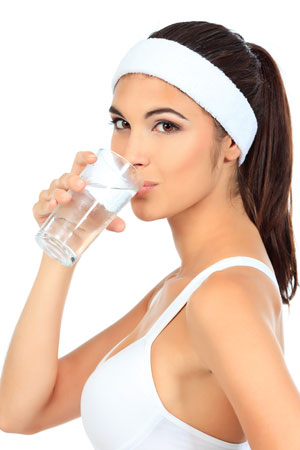 Penergetic AQUAKAT 2" water vitalization | for vital, tasty water with limescale removal (decalcification*)
The Penergetic Aquakat 2" restructures your water into a crystalline structure similar to that of spring water. This makes it taste even fresher and purges and detoxifies the body at the same time with is high bioavailability.
Water vitalization by the Penergetic AQUAKAT 2"
Beneficial for people, animals and plants
Tastier water
No maintenance costs
Also affects standing water
Ideal for apartment blocks and businesses

AQUAKAT 2" for vital and tasty water
The AQUAKAT is an energetic and physical water treatment device. Frequencies are loaded to the AQUAKAT with the Penergetic technology, which releases resonances in tap water. Studies and references prove that the water has a considerably better reaction to lime and rust, as well as a considerably better taste.
Features of the AQUAKAT by Penergetic
Because of the frequencies loaded to the AQUAKAT, fixing it to the pipe is enough for it to have its effect. The pipe's material plays no role. The resonances are also released into the standing water. Therefore, the devices are especially suitable for use in holiday homes or building facilities where low amounts of water are needed.
AQUAKAT S
€144
Suitable for individual extraction points
Fixed mounting and mobile
AQUAKAT M
€468
Suitable for homes
AQUAKAT L
€1,008
Suitable for single- and two-family houses
AQUAKAT 2''
€1,482
Suitable for apartment blocks and businesses
DECALCIFICATION*: Practical experience with AQUAKAT and limescale removal by PROnatur24
The AQUAKAT CANNOT decalcify water or, in other words, it cannot remove limescale from the water. However, AQUAKAT is a limescale remover, it is capable of stopping limescale from sticking or alters it appropriately to achieve this. We at PROnatur24 have a very hard water that leads to constantly calcified water taps in the bathroom and using the washing machine with a limescale remover is unthinkable, or was unthinkable.
Since 2013, we have fixed the AQUAKAT directly onto our main water line. After a few weeks, we saw that the taps in the bathroom and the kitchen were still slightly calcified and the minimal lime that was left could be wiped off with a cleansing sponge. At the beginning of 2014, the water with limescale remover was used for the washing machine and we then wanted to know the risk of needing a new washing machine. Until now, July 2016, two and a half years later, nothing has changed. The washing machine is fully intact, and by changing to the UNI SAPON detergent, we could reduce the usage of the washing machine considerably and have very comfortable clothes at the same time (fabric fibers are very well taken care of).