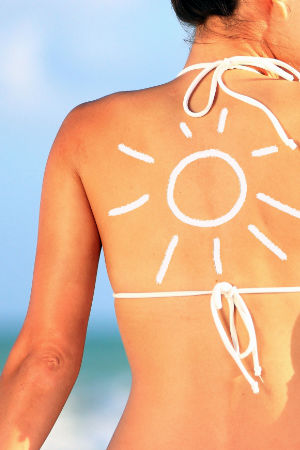 PROnatur24® SPF 30 sun cream. A great sun cream with mineral light protection and everything in it is BIO, even if it doesn't say so on the bottle. NO CRUDE OIL, NO ALCOHOL, NO CHEMICALS, and much more.
Even though our main subject is healthy sleep at night, protected from electric fields and radio pollution, we could not disregard health during the day. We are the same as practically everyone else – when the Sun gifts us a bright day, we are drawn towards fresh air. In the summer in water or in the mountains in winter in the white snow.
Too little sun is not healthy and automatically leads to vitamin D deficiency. Too much sun (UVA) damages the skin, even up to the deepest layer, and can have fatal consequences on our health, up to skin cancer. Ultimately, balanced fun in the sun is the ideal combination for our health.
SPF 30 sun cream, mineral light protection, UVA/UVB, waterproof
The PROnatur24 SPF 30 sun cream is simply IDEAL and GREAT for your skin's health in the sun. Practically everything in these sun creams is special without compromise. With the power of nature, it is possible for us to make something special – clear fun in the sun for young and old. The special thing about this sun cream is what IS NOT INSIDE!
Objective: A sun cream with high mineral sun protection WITHOUT CHEMICALS

We wanted to know, and "this is not possible" was out of the question. The following list were our requirements for a sun cream, everything else was out of the question – an absolute no-go!
Sun cream WITHOUT crude oil
Sun cream WITHOUT parabens
Sun cream WITHOUT PEG derivatives
Sun cream WITHOUT microplastics
Sun cream WITHOUT nanoparticles or nanotechnology
Sun cream WITHOUT zinc oxide
Sun cream WITHOUT allergens
Sun cream WITHOUT alcohol
Sun cream WITHOUT perfumes
Sun cream WITHOUT synthetic safelight filters
Sun cream WITHOUT synthetic colorants or synthetic fragrances
Sun cream WITHOUT synthetic preservatives
Sun cream WITHOUT animal research and VEGAN
Sun cream WITHOUT bitter taste in the mouth when it gets mixed with sweat – while exercising, hiking, swimming, etc.
It might sound surprising, but an effective sun protection also works without crude oil and without the chemical mace in your luggage. All of these components in commercial sun creams can lead to irritation and allergic reactions on the skin and in the body. And that is why we have put our first protective product on here. PROnatur24 SPF 30 sun cream – for the love of the body in BIO, even though it doesn't say so.

PROnatur24® sun cream with mineral light protection from UVA and UVB, SPF 30, waterproof
Our 100% natural sun cream protects the skin with SPF 30 from damaging UVA and UVB sun rays. Plant-based oils and extracts contained in the sun cream, such as BIO sea buckthorn oil, karanja oil, macadamia nut oil, heal the skin and effectively prevent loss of moisture at the same time.
The special thing about this PROnatur24 SPF 30 sun cream is the physical light protection or mineral safelight filter. This is made out of titanium dioxide, contains NO NANOPARTICLES, and is therefore 100% natural. The high SPF 30 sun protection is achieved by reflecting the harmful UV radiation through the titanium dioxide. The sun cream does not seep into the body, but remains on the skin as an invisible film – we do not use any nanotechnology for this either (which in turn could get into the body from the skin). The mineral UV filter builds a protective layer on the skin and reflects UV rays like countless tiny mirrors.
Sun protection factor 30 = you can stay in the sun 30x longer than if you were unprotected
The specially developed formula in the PROnatur24 SPF 30 sun cream enables comfortable application on the skin without having to stick and without any visible residue on the skin.
Sun creams with mineral light protection are different, so is the PROnatur24 SPF 30 sun cream.
What applies to all mineral sun creams also applies to our SPF 30 sun cream. Our sun cream is a sensation that offers the skin great protection from UVA and UVB. Despite the high level of development, a mineral sun cream cannot be applied to the skin as well as commercial sun creams with parabens, microplastics, and chemical additives. However, we do not see a drawback.
The active protective filter and film on the skin are also lightly visible before jumping into the water at the latest. This is the evidence that the sun cream does not move into the skin, but it protects while on the skin. Choosing a mineral sun cream is a conscious decision for healthy sun protection without compromise. Nothing more and certainly nothing less!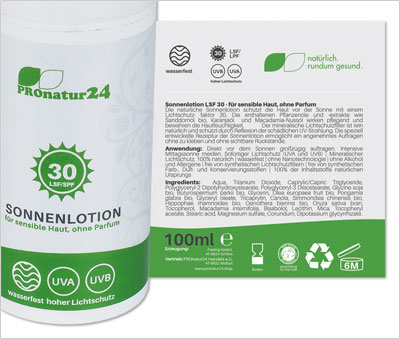 Application of the PROnatur24 SPF 30 sun cream
Simply apply it extensively on your skin before sunbathing. We generally recommend avoiding the midday sun.
Helpful tip for applying the sun cream
Put enough cream in your hand, put your finger in it and dab it all over your skin. Then, thoroughly spread and "massage" it in with circular movements. The sun cream is spread nice and evenly this way for all-around protection from UVA and UVB.
Protective effect and contents of the new PROnatur24 SPF 30 sun cream
Immediate light protection
Protects from UVA and UVB
100% mineral protection out of titanium dioxide without any nanoparticles
Waterproof
100% natural ingredients
BIO sea buckthorn oil
Karanja oil
Macadamia nut oil
100 mL filling quantity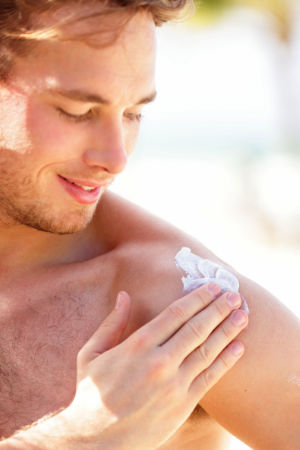 A few sun protection tips for all women, men, and children
Apply cream several times! Applying cream once is not enough to protect your skin from the sun for the whole day. Sweating, swimming, abrasion etc. cut the sun cream's protective film on the skin. It is recommended to re-apply cream hourly depending on the activity.
Apply plenty of sun cream all over your body! Sun cream only achieves the stated SPF when it is applied heavily and extensively. Studies make this quite clear – most people don't use enough sun cream. As a result, the protective film is too thin and you cannot get full protection.
Protective clothing! Besides sun cream, clothing is also a good way to protect your skin from the damaging UV rays, UVA, and UVB. The same applies to your head – think about high-quality sunglasses and suitable headgear.
Shade is crucial! Continuous exposure to the blazing sun is a disaster for the many types of skin and leads to sunburns and worse in many cases. Give your skin a chance to relax and look for shade. This relieves the skin – especially at midday when the sunlight is at its most intense. You should apply the sun cream on your skin in the shade.
natural. just healthy.
PROnatur24 stands for the protection of health. And we stand by our name for the ecologically sustainable handling of our environment – PRO NATUR 24/7. Whereas our active work has so far focused on the protection of healthy sleep, we carry out our "natural .just healthy." Body care line. the next step to actively support healthy everyday life.
PROnatur24 body care can positively influence personal well-being. Our products are 100% free of MLM, network marketing and any structural distribution – with warranty!