One of the lowest radiation baby monitors on the market!
The Angelcare 423-D audio baby-monitor has extensive equipment and is comfortable to use.
The Angelcare® audio baby-monitor was developed in close cooperation with a German electrosmogElectrosmog is a colloquial term for all emissions from electric, magnetic, and electromagnetic fields. More expert. As a result, the transmitter, receiver, and cable are all free of low-frequency electric and magnetic fields. The radio intensity could be reduced to a minimum during the development of the product.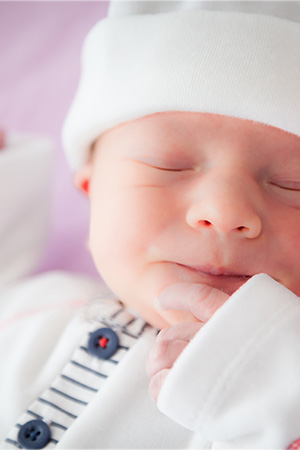 The AC 423-D audio baby-monitor has an automatic noise-activated system, so there is no need for constant transmission. Therefore, it is one of the lowest electrosmog devices on the market. With a range of up to 250 meters, eight channels and many usable functions, the Angelcare® AC 423-D audio baby-monitor meets all requirements that a modern baby monitor sets.
Angelcare 423-D functional details
864 MHz transmission frequencyFrequency is the number of occurrences of a repeating event per unit of time. It is a physical measurement that is important for describing periodic processes, such as vibrations. More
8 channels to choose from
Automatic noise activation
Adjustable microphone sensitivity
Muting possible
Range controls that can be switched off
Range of up to 250 meters (free field)
Receiver with LCD screen
Room temperature display
Noise level display
Battery check display
Night light
Belt clip on the receiver
Automatic change to battery mode in case of power outage
Includes 3 rechargeable AAA batteries for the receiver (the transmitters needs 4 AAA 1.5 V batteries – not included in the delivery)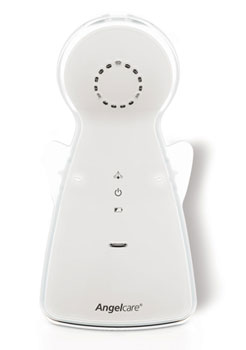 Scope of delivery of the Angelcare 423-D
1 transmitter
1 receiver
2 power supplies
3 rechargeable AAA batteries for the receiver
1 manual
Technical details of the Angelcare 423-D audio baby-monitor
Weight: 780 g
Dimensions: 22 x 17.2 x 8 cm
Color: white
Material: Plastic