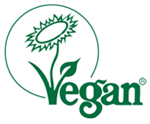 UNI SAPON leather balm. With this product, taking care of leather will be fun! Cold-pressed jojoba oil and natural wool wax penetrate deep into the leather and give it a new gloss and suppleness. Biological bee and carnauba wax make it resistant and protect it from exterior influences and stains.
The only oil component that we use is native jojoba oil because it is the only plant-based oil that is a wax from a chemical point of view and, therefore, it cannot become rancid. This way, your leather equipment is optimally taken care of.
Applications of the UNI SAPON leather balm
All products made from smooth natural or artificial leather: sofas, armchairs, shoes, handbags, suitcases, jackets, trousers, motorcycle clothing, car seats, riding accessories, belts…
Materials made from raw, untreated, but also oiled wood: cupboards, tables, floors, children's toys, lunch boxes…
Also suitable for maintaining natural stone surfaces: baking sheets, stone floors, bathrooms…
Using the UNI SAPON leather balm
Get a bit of balm with a cotton cloth or cellulose space and apply a wafer-thin amount of it on the desired surfaces and objects. Because the product moves in immediately and does not leave any lubricating film, you do not need to brush or polish it, but it can further strengthen the gloss on shoes.
The Uni Sapon leather balm does not have an inherent color and can also be used on bright leather and even on very bright woods.
Important information about the UNI SAPON leather balm
Not suitable for maintaining suede leather or other structured textile leather.
Tips for the UNI SAPON leather balm
If the leather is dirty, it can be cleaned beforehand with the Uni Sapon degreaser (= real soft soap) or the Uni Sapon hand cleaning paste (especially for very dirty BRIGHT leather).
Because all of the ingredients comply with the natural cosmetic product guidelines, chapped elbows, heels, and hands can also be taken care of with it.
Note about the UNI SAPON leather balm
There is a ball made out of EM® ceramic at the bottom of the can, which serves to cure the product.

Download application information