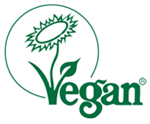 UNI SAPON cleaning stone. A mechanical cleaning product that can be used anywhere, even places that others can't. The ultra-fine abrasive substances do not leave any scratch marks on the handled material, but it leaves them polished, smooth and with a high gloss on the surface.
Vegetable washing materials and pure essential oils complement the product and optimize dirt removal in a special way.
Application of the UNI SAPON cleaning stone (formerly scouring paste)
For intensive cleaning of chrome steel (sinks, extractor fans, kitchen trays, drawers…)
Ideal for ceramic hobs (no scratches!)
Generally for all "hardship cases" (alloy wheels, window frames, garden furniture, spoon wear in coffee cups, discolorations on sports shoes, machine covers…)
Application of the cleaning stone or scouring paste
Take some paste out of the box with a wet microfiber cloth or sponge and thoroughly clean the desired surfaces with circular motions. Rinse with clear water and rub dry.
Important
In the case of highly-sensitive surfaces, such as acrylic covers or car paint, conduct a test clean on an insignificant spot.
Tip
Our customers have sworn by the Uni Sapon scouring paste to clean their false teeth for decades.
Yield
Because of our special drying process, one dose of Uni Sapon scouring paste is equal to around 15 bottles of regular scouring milk or powder.

Download application information