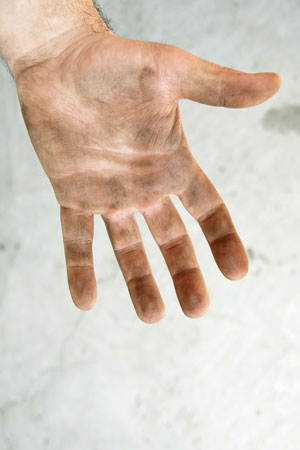 Universal paste (formerly hand cleaning paste) by UNI SAPON®. Superior power against dirt!
Those who often have to combat filthy hands from working know very well how hard it is to get them clean and how dry and brittle the skin feels after cleaning with regular products. With the Uni Sapon hand cleaning paste, these problems are a thing of the past.
The gentle materials ensure reliable dirt removal without damaging the skin. Pure jojoba oil goes deep into the layer of skin and heals from the inside. Consequently, you don't have to put cream on your hands after washing, they will still be soft and smooth.
Applications of the UNI SAPON universal paste
For all stubborn dirt on the hands and feet (tar, paint, lacquer, lubricants, soot, hair dye…)
For intensive cleaning of bright, smooth leather (armchairs, sofas, shoes, bags…)
also as intensive cleaning paste for all non-sensitive materials (joints of stone and tiled floors, …)
Dosage of the UNI SAPON universal paste
Because of the high concentration of active substances, a hazelnut-sized piece of hand cleaning paste is enough for even the dirtiest hands, therefore it is very productive. This fact is good for our environment, as well as your wallet.

Important information about the UNI SAPON universal paste
Because of the consequent sacrifice of chemical ingredients, such as emulsifiers, for example, the solids in the product can degrade. This has absolutely no influence on the effectiveness of the hand cleaning paste, but it is a visible indication of how natural it is, simply stir it if needed.
Tips for the UNI SAPON universal paste
Unpleasant edges on the hairline, which are often seen after dying hair, are effortlessly removed with a bit of hand cleaning paste on a wet cotton pad.
Yellow colorations after excessive tobacco consumption can be easily removed with Uni Sapon hand cleaning paste on the fingers.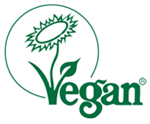 Download application information