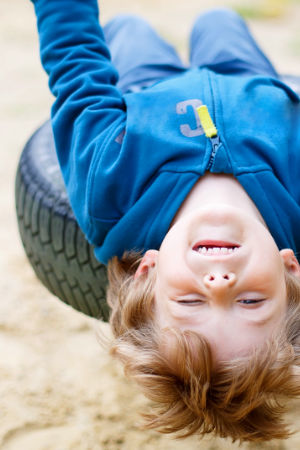 WHC QUATTRO3 + PS OMEGA-3 FISH OIL FOR CHILDREN
The young body a child needs power and energy in particular. The EPA & DHA omega-3 fatty acids provide that, they make an important contribution to your child's development. The development of the child's brain and the associated capability of attention and concentration play important roles. Essential fatty acids are a significant component for this.
The triple unsaturated fatty acid contained in WHC QuattrO3+PS, "gamma linolenic acid" (GLA) from evening primrose oil, serves as a cofactor for omega-3 and supports the bioavailability of the omega-3 fatty acids.
A sufficient supply of vitamin D3 is especially important during a child's growth phase. Our body needs vitamin D3 for the calcium metabolism and vitamin D3 contributes to the preservation and development of stable bones. An undisputed scientific fact is the influence that vitamin D3 has on the regular function of the immune systems and the muscles.
Like the omega-3 fatty acids, the phosphatidylserine (sharp PS green) contained in the WHC QuattrO3+PS is also an important part of the development of our brain cells.
HIGHEST PURITY AND QUALITY OF OMEGA-3 FISH OIL
WHC QuattrO3+PS meets the highest requirements in quality and purity. The omega-3 fish oils contained in the QuattrO3 + PS are produced by a patient low-temperature extraction at just 35-50 °C. Special importance was placed on the most careful cold processing of the fish oils possible for the children's omega-3 preparations. This ensures that the different omega-3 fatty acids are fully intact and optimal for children.
An omega-3 concentration of over 90% is achieved with this low-temperature process. The extraction process is also a lot more careful than for regular molecular distillation, for which the fish oil has to be heated up to 160 °C.
A large number of omega-3 children's preparations on the market are presented as food supplements for children, even though they only contain 30% to 60% of omega-3 and also have considerable doses of saturated fatty acids. Unlike those preparations, QuattrO3 + PS does not contain any saturated fatty acids. All unsuitable fatty acids for an optimal food supplement for children were filtered out by the low-temperature extraction.
The filtering is also important. Pollutants, such as heavy metals, were almost completely filtered out from the fish oil by the most modern purifying methods. This high degree of purity and safety is controlled by laboratory analyses for each production installment, and the laboratory results can be requested if needed.
This results in a highly-pure fish-oil concentrate, with over 90% of pure omega-3. Natural and high-quality rosemary oil is used to give the fish oil oxidation protection, whereby artificial preservatives can be forgone.

NATURAL RAW MATERIALS FROM SUSTAINABLE FISHING
The fish oil used for the QuattrO3 + PS® come from sustainable fishing. Mackerels, sardines, and anchovies are the only fish used, as they are not endangered species.
WHC Nutrogenics fish oils are FOS certified. Friend of the sea (abrv: FOS) is an international non-profit organization that has taken it upon itself to preserve the global marine habitat. FOS operates leading certification projects that check the sustainability of fishing, as well as omega-3 fish-oil products.
OMEGA-3 FATTY ACIDS DURING PREGNANCY
The DHA omega-3 fatty acid contributes to the normal brain development of fetuses and small children
Therefore, you should make sure that the female body has a sufficient supply of omega-3 fatty acids, especially during pregnancy and the breastfeeding period. QuattrO3 + PS can also be used for adults or during pregnancy. However, double the dose of omega-3 is recommended for pregnant women.
As a result, we recommend a highly-dosed omega-3 capsule preparation, such as UnoCardio 1000 + Vitamin D 1000 with 1200 mg of omega-3 per capsule, as an alternative for adults or during pregnancy.
RECOMMENDED DOSAGE: QUATTRO3+PS DOSAGE
Suitable for children ages 3 and over
Take 1-2 QuattrO3 + PS softgel capsules daily with a meal.
The capsules can also be opened and the contained oil can be mixed with the food.
It is recommended that you always take QuattrO3 + PS with foods that contain fat, like a yogurt or healthy plant-based oils, such as high-quality olive oil, in order to optimize the bodily intake of the ingredients!