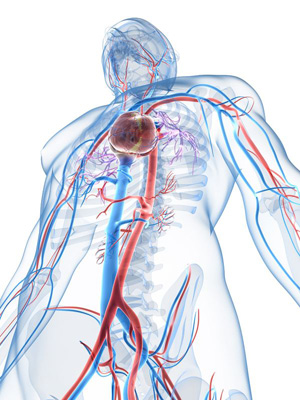 WHC UnoCardio ® Vegan is unique! Highest EPA/DHA in vegan algae oil omega-3 capsules. Excellent alternative to fish oil capsules.
The algae oil omega 3 capsules offer an excellent alternative to fish oil capsules. WHC UnoCardio Vegan capsules provide you with 800 mg of omega 3 fatty acids per capsule, of which 730 mg are EPA/DHA.
Unsaturated omega-3 fatty acids in the form of EPA and DHA are essential for the structure of every single cell in our body. The brain, as well as our eyes, require high amounts of DHA. EPA is stored by our cells in their cell membrane and can thus positively influence a number of bodily functions such as our blood pressure, heart function and vision.
WHC UnoCardio Vegan – 1 capsule 1 x daily and you get 800 mg of vegan, unsaturated omega 3 fatty acids.
Vegan Omega 3 Capsules from algae oil
Omega-3 fatty acids play a central role in the development and growth of nerve cells and are therefore of great importance during stress, pregnancy and growth. By balancing the different fatty acids in our organism, our carbohydrate and fat metabolism is also regulated in a natural way.
suitable for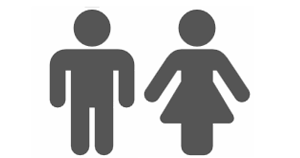 costs der day
75 cent per day
Contents
800 mg OMEGA-3 (rTG)
265 mg (EPA)
465 mg (DHA)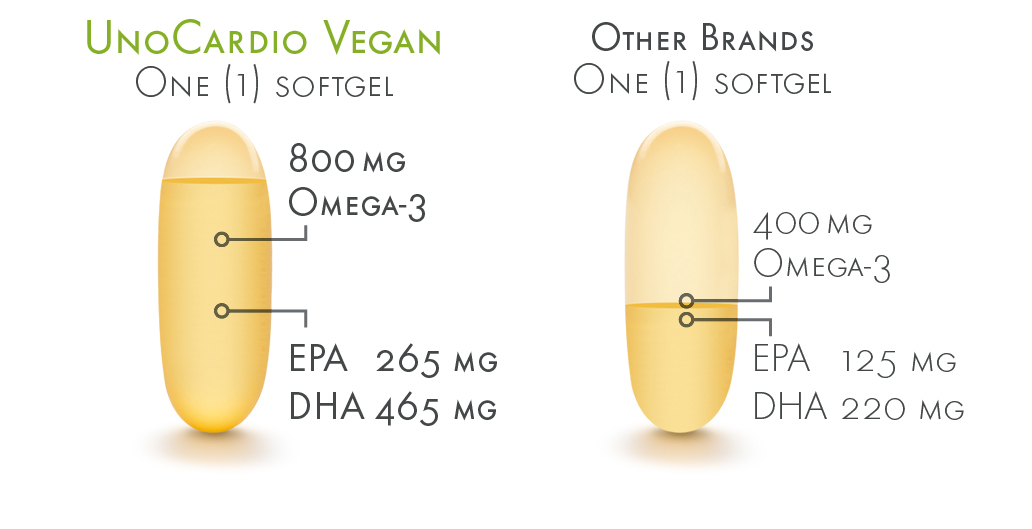 FLÜSSIGES R-TRIGLYCERID (RTG) OMEGA 3
In Studien wurde nachgewiesen, dass rTG Omega 3 von unserem Körper besser aufgenommen werden kann als z.B. Ethyl Ester Omega 3. Omega-3 rTG verfügt somit nachweislich über die höchste Bioverfügbarkeit im Vergleich zu anderen Omega 3-Formen.
WHC UNOCARDIO VEGAN – OMEGA 3 AUS ALGENÖL
Vom hochwertigen Inhalt bis zur Kapselhülle ist diese Omega 3 Quelle vegan! Das Omega 3 rTG Konzentrat wird durch Kaltextraktion aus Mikroalgen (Schizochyrium sp.) gewonnen. Diese schonende und ökologische Herstellung ermöglicht es, die hochwertigen Fettsäuren der Algen zu erhalten. Ganz ohne gesättigte Fettsäuren!
DO YOU KNOW YOUR OMEGA VALUES?
The more optimal the omega fatty acid composition is, the better the cells and organs in our body function. Those who know their values have the opportunity to prevent and maintain their health.
FAST AND RELIABLE OMEGATEST
Drop blood drops onto the filter paper
pack and ship
The laboratory analysis by a leading international German laboratory is carried out according to the highest standards
You receive your result online after 7 to 10 days
EFSA TESTED AND SCIENTIFICALLY PROVEN EFFECTS (HEALTH CLAIMS).
Omega 3 contributes:
to maintain normal brain function.
for the maintenance of normal vision.
to maintain normal blood triglyceride levels.
Maternal intake of docosahexaenoic acid (DHA) contributes to normal brain development of the foetus and breastfed infants.
Docosahexaenoic acid (DHA) intake contributes to normal visual development in infants up to 12 months of age.
The intake of docosahexaenoic acid (DHA) by the mother contributes to the normal development of the eye of the foetus and the breastfed infants.