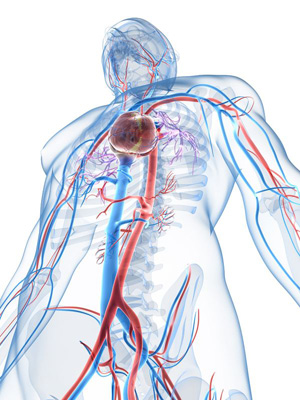 WHC UnoCardio ® Fish Oil. Omega-3 fish oil in high concentration. Ideal for children and elderly people.
Unsaturated animal omega-3 fatty acids in the form of EPA and DHA are essential parts for the development of each cell in our body. The brain, as well as our eyes, need high quantities of DHA. Omega-3 fatty acids play a central role in the development and growth of the nerve cells and are vital for stress, pregnancy, and growth. All of the other cells in the body store EPA in their, and can, therefore, have a positive impact on bodily functions such as blood pressure, heart function, and vision. The carbohydrate and fat metabolisms are also regulated naturally through the balance of different fatty acids in our organism.
UnoCardio Fish Oil rTG Omega-3. 1x daily 2.5 ml fish oil is enough and you get 2,161 mg healthy, unsaturated omega 3 fatty acids.
High-dose omega-3 + vitamin D, without saturated fatty acids
Standard fish oil usually contains only about 30 % omega-3 fatty acids. 70 % of the fish oil contained is therefore other, predominantly even saturated fatty acids, which are mostly consumed unknowingly. In addition, due to this low omega-3 dosage, 3 times more portions must be taken daily.
Only high-dose omega-3 concentrate is used for UnoCardio Fish Oil. It is free of saturated fatty acids and contains an unrivalled high dosage of 2,161 mg of pure omega-3 fish oil per serving.
suitable for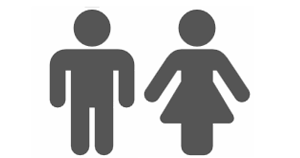 costs der day
€1.20 per day
Contents
2.161 mg OMEGA-3 (rTG)
1.170 mg (EPA)
800 mg (DHA)
An unrivalled high dosage of 2,161 mg of pure omega-3 fish oil speaks for itself!
Omega 3

per serving
2,165 mg
LIQUID R-TRIGLYCERIDE (RTG) OMEGA 3
Studies have shown that rTG omega 3 can be better absorbed by our body than, for example, ethyl ester omega 3. rTG omega 3 thus has the highest bioavailability compared to other forms of omega 3.
This combination of ingredients of the best quality and a convincingly high dosage as well as an optimal EPA/DHA ratio of 800/1170 mg, which is very sensible from a therapeutic point of view, is unique on the market for omega oils. For this reason, this omega 3 oil from Nutri-Direct is explicitly recommended for therapeutic use as well as a healthy food supplement.
OMEGA 3 FISH OIL OF THE HIGHEST PURITY
UnoCardio FishOil purified fish oil is produced using a unique, environmentally friendly cold production process. The r-triglyceride form (r-TG) allows your body to maximise the absorption of the important omega-3 fatty acids EPA and DHA. Daily intake of at least 250 mg EPA and DHA can help maintain healthy heart function.
The Liquid Omega-3 Oil can be taken by the teaspoonful. Consume 1/2 teaspoon (2.5 ml) daily with a meal.
This provides 2161mg of healthy omega-3 fatty acids per serving.
One pack is enough for 40 applications.
By the way: UnoCardio FishOil tastes and smells nothing like fish, thanks to its natural orange flavour!
DO YOU KNOW YOUR OMEGA VALUES?
The more optimal the omega fatty acid composition is, the better the cells and organs in our body function. Those who know their values have the opportunity to prevent and maintain their health.
FAST AND RELIABLE OMEGATEST
Drop blood drops onto the filter paper
pack and ship
The laboratory analysis by a leading international German laboratory is carried out according to the highest standards
You receive your result online after 7 to 10 days
EFSA TESTED AND SCIENTIFICALLY PROVEN EFFECTS (HEALTH CLAIMS).
Omega 3 contributes:
to maintain normal brain function.
for the maintenance of normal vision.
to maintain normal blood triglyceride levels.
Maternal intake of docosahexaenoic acid (DHA) contributes to normal brain development of the foetus and breastfed infants.
Docosahexaenoic acid (DHA) intake contributes to normal visual development in infants up to 12 months of age.
The intake of docosahexaenoic acid (DHA) by the mother contributes to the normal development of the eye of the foetus and the breastfed infants.