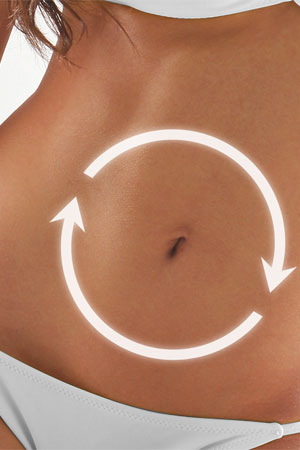 25 BILLION INTESTINAL BACTERIA WORK IN THE PROBIOTIC-10 25 BILLION BY NOW FOODS
The ideal combination of 25 billion CFU intestinal bacteria per capsule. This product has already convinced internationally and received the "Better Nutrition – Best of Supplements Award 2013" award in the "Probiotics" category.
As a result, PROBIOTIC-10 25 BILLION by NOW FOODS is among the leading probiotic food supplements on the market and also has a top price/performance ratio.
PROBIOTIC-10 25 BILLION EXPLAINED IN DETAIL
Probiotic-10 25 Billion BY NOW Foods is a highly-dosed probiotic with 25 billion CFU intestinal bacteria per capsule. Aside from this very high dosage per capsule, Probiotic-10 also offers an excellent range of intestinal bacteria – through 10 different and clinically-tested intestinal bacteria strains.
Nowadays, NOW Foods can look back at 45 years of experience. 45 years of research and practice in manufacturing high-quality health products, and now NOW Foods has been among the leading providers worldwide for decades. This gives the customer significant purity, quality and price benefits.
ABOUT THE TASKS OF THE PROBIOTIC BACTERIA IN THE INTESTINES
There is an old saying that rings very true: "If the intestines are healthy, so is the person." It cannot be said any clearer. Healthy intestines and intestinal flora are essential for the health of our body. Everything that we take in with food "tramps" through our gastrointestinal tract. There are very sophisticated systems in our intestines that are active daily tasked with supplying our body with nutrients as well as possible.
The "intestinal barrier" ensures that harmful substances are broken down, food components (protein, fats, and carbohydrates) are split first before going into the blood, our immune system is supported and relieved, and vitamins are produced. However, people's modern nutrition makes it increasingly difficult for the stomach to keep this balance. The consequence of this is that inflamed intestines are no longer a rarity and its important function can only be more limited.

PROBIOTIC-10 25 BILLION is a basic combination of 10 of the most effective probiotic bacterial strains that optimally support the human intestinal flora:
Lactobacillus acidophilus (La-14)
Bifidobacterium lactis (Bl-04)
Lactobacillus plantarum (Lp-115)
Lactobacillus casei (Lc-11)
Lactobacillus rhamnosus (Lr-32)
Lactobacillus paracasei (Lpc-37)
Bifidobacterium breve (Bb-03)
Streptococcus thermophilus (St-21)
Lactobacillus salivarius (Ls-33)
Bifidobacterium longum (BI-05)
By taking bacterial strains with clinically positive properties, pathogenic intestinal dwellers can be ousted and the health of the entire body can be supported.

HOW IS PROBIOTIC-10 25 BILLION USED?
1 vegetarian Probiotic-10 capsule, 1-2 times a day between meals or an empty stomach is recommended to support the health of the intestines.
In order to ensure optimal activity of the living microorganisms in Probiotic-10, we recommend storing this product in the refrigerator.