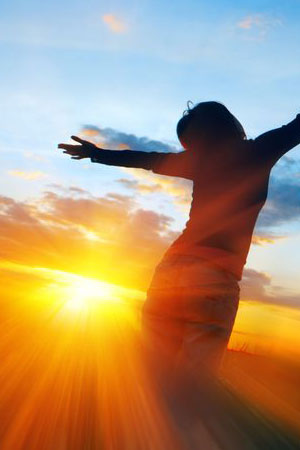 VITAMIN D3, THE SUN VITAMIN, LIQUID BY NOW FOODS
These vitamin D3 drops are liquid vitamin D3 (cholecalciferol) as a neutral taste oil. Vitamin D3 drops have the great benefit of allowing for an individual dosing of vitamin D3 because a tasteless oil can be taken on its own or mixed with cold food or drinks.
For all people who have difficulties taking capsules or tablets, these drops are a real relief.
VITAMIN D3 DROPS WITH A VERY GOOD PRICE/PERFORMANCE RATIO
This vitamin D3 oil contains 1000 IU or 25 mcg per drop. This vitamin D3 content simply speaks for itself. It's a relatively highly-dosed vitamin D3 preparation and is predestined for individual and optimal dosing. Extra Strength Vitamin D-3 drops by NOW Foods contain 30ml of vitamin D3 oil, which equates to 1,070 drops of 1000 IU per bottle.
The comparison to alternative vitamin D preparations makes it clear. Vitamin D in tablets or capsules are nowhere near as economical and often a lot more expensive than the drops. NOW uses medium-chain fatty acids as a carrier fluid for these vitamin D3 drops, which should be valued from a health perspective.
We decided to choose NOW Foods as the manufacturer for good reason. NOW Foods has over 45 years of experience in manufacturing high-quality health products and is among the leading suppliers worldwide. NOW Foods, as a renowned manufacturer of supplements, guarantees the highest pharmaceutical standards for their products with established quality control procedures.

BRIEFLY EXPLAINED: WHAT IS VITAMIN D3?
Vitamin D is described as the sun vitamin and is the only vitamin that the body can produce itself. So much for the theory that people's experience shows that we do not allow the conditions for it most of the time.
Strictly speaking, vitamin D3 is a hormone called cholecalciferol. The human body can make this hormone from cholesterol and UVB rays, provided that its bare skin is exposed to the sunlight. This is not the case with "sun cream or spray" sun protection. Production by the body is strongly influenced or limited by the use of sun protection methods because they work again UVA and UVB. The skin needs a lot of UVB radiation to produce vitamin D.
Food from animals can serve as an alternative provider of vitamin D. The highest concentrations of vitamin D are in fish and seafood.
DOSAGE OF VITAMIN D3 DROPS OR OVERDOSAGE
It is recommended to take up to 25 mcg (1000 IU) per day to prevent a vitamin D3 deficiency. To eliminate an existing deficiency, you can temporarily take higher daily doses. When using higher doses, we recommended consulting your doctor or therapist.
ABOUT VITAMIN D3 OVERDOSAGE
Studies have shown that symptoms of an overdosage after long and excessive intake of vitamin D (ex: over 30,000 IU per day for more than 4 months) could be determined. The known symptoms of vitamin D overdose are nausea, vomiting, thirst, as well as headaches and depressions. A long excessive overdose of vitamin D can also lead to calcium deposits in vessels, the lungs, the heart and the kidneys.