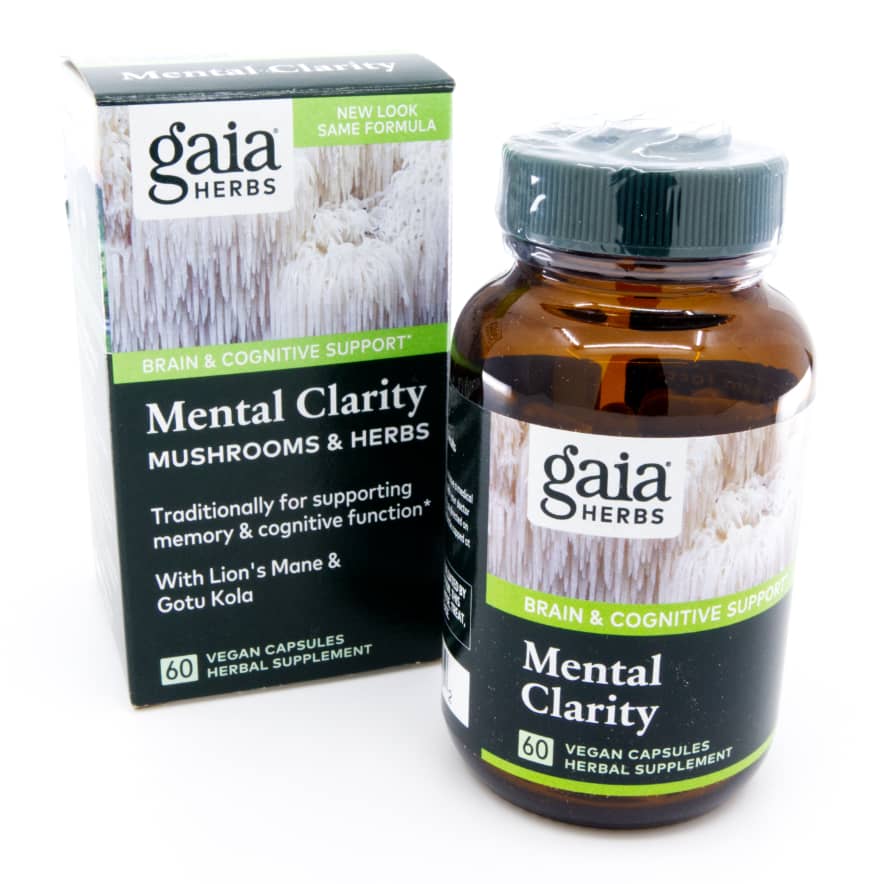 MENTAL CLARITY, 60 CAPSULES. MUSHROOMS & HERBS. CAN EFFECTIVELY SUPPORT MEMORY AND COGNITIVE FUNCTIONS

.

Gaia Herbs relies on the TCM mode of action for this food supplement and describes MENTAL CLARITY as "traditionally used to support the brain, i.e. memory and cognitive function". Three selected types of mushrooms or vital mushrooms (cordyceps, reishi and monkey's head mushroom) and three Far Eastern herbs (gotu kola, royal basil and rosemary) are used for this purpose.

Everyone knows these moments in everyday life, when concentration and mental performance are impaired and everyday activities become a struggle. This is where MENTAL CLARITY can have a supportive effect and thus indirectly improve personal well-being.

The formula developed by Gaia Herbst can provide daily support to maintain mental alertness and can therefore be a good choice for anyone who feels distracted to restore focus.

MENTAL CLARITY summarised
Reishi, cordyceps and hedgehog mushroom – 3 mushrooms for sustained brain power & focus.
Gotu kola, royal basil and rosemary – 3 far eastern herbs for more concentration.
Reishi, is the mushroom of immortality in TCM for digestion & metabolism.
Free from: Gluten, soy, sugar, milk protein & other allergens.
Vegan
All raw materials for MENTAL CLARITY are traceable and tested for highest purity and quality.
Application of MENTAL CLARITY by Gaia Herbs
To support brain performance and concentration, the recommendation is to take one capsule twice a day.