"These days, people want to know where their pet food comes from. And they are right! Whoever cannot answer their question is doing it wrong." – defu farmers
It took a long time, but people now understand healthy diet and its importance. The same also applies to our pets, because dogs and cats now suffer from widespread diseases.
Too much fat, too many carbohydrates (sugar) and additives, such as flavor enhancers and preservatives give our pets the same serious illnesses as humans.
Your pet could love DEFU pet food
These aren't just any words for the sake of advertising. Current marketing tools are "BIO" and "ECO" because those bring in a lot of money.
At the very least, consumers think about biologically manufactured foods. If BIO was something special from the start, it would have a good name now and would lead to a BIO product range. This is also very simple because both BIO and ECO are NOT PROTECTED TERMS and are wonderfully suitable for high financial gain.
What is inside Bio products is not always bio!

BIO is only protected as a trademark (right) and highlights strict requirements. Furthermore, real BIO products must also state "from controlled, biological cultivation". Only then can the manufacturer or producer submit to the regulation of bio cultivation and must only deliver this kind of product.
The advertising industry loves using buzzwords, such as "biodegradable". What isn't biodegradable? It is still just a question of time – 10 years, 100 years, or 1,000 years. "Ecologically valuable" is also something that sounds great, but it could be taken away from advertising without any additional effect on the environment.
And what does this actually mean for other foods? Are they automatically of lower quality because they are not even bio? Where do these other products for daily life come from, these products that we eat and are not worth calling BIOLOGICAL?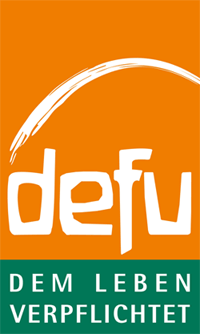 DEFU is not just bio.
DEFU is more honest, valuable, and simply better!
Behind defu is a clear commitment to the most controlled bio production with the clear message: "committed to life". What drives the defu farmers to produce pet food of such high quality?
Biological production because it sounds good? NO.
A special seal to stand out? NO.
defu is about heart, feeling, and conviction. Appropriate livestock farming and honest handling of nature and the soil from which our plants grow. The classification of manufacturers for biological pet food with the highest-quality control was done out of conviction for animals, plants or, in other words, for life.
We feel committed to life.
We bio farmers make our living in tune with nature. A living soil, strong plants, and healthy animals are existential to us because everthing is equal in a self-sufficient farm. We make good, balanced food based on strict, biological principles for our animals. If we make defu pet food from our produce – meat, grains, fruit, and vegetables – we put emphasis on processing the raw materials as carefully as we let them grow.
We are the first producer organization of bio farmers wordlwide. We feel that we are in good hands in this circle. We know that ecologically-produced, uncontaminated raw materials and careful processing are the best conditions for our animals to develop. Our pet food is made from natural ingredients, and their origin is always clear. You can feed it to your pets with a clean conscience because the most important thing to is the well-being of the animals and of our Earth.
Nothing more. And certainly nothing less!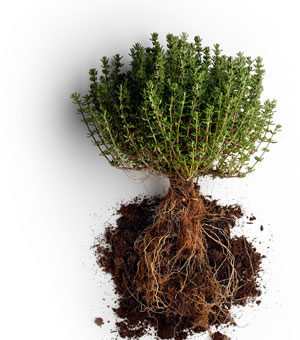 Statements from defu bio farmers on their personal ideology:
My wife says that we don't engage in bio farming, we live bio farming.
Nobody caters to pet food like us bio farmers. We feed pets every day ourselves. Namely our own pets.
Why do we take so much care of the ground? Simple: it is the foundation of all life on Earth. 99% of our food comes from it.
I have a very simple definition of bio. Bio is when I like what I see on my plate.
Natural ingredients and knowing where they come from. Why should it be any different for pet food than for the food on my table?
The carrots were cultivated just around the corner, and the hen is also from the region. However, you can't send the raw materials for pet food halfway round the world."
Examples of defu pet food
VIDEO on defu animal food