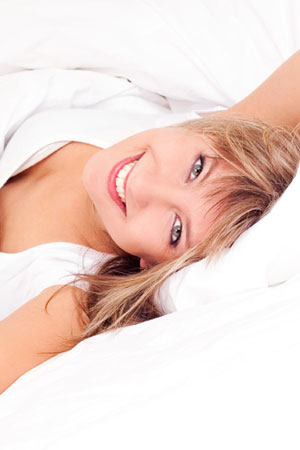 SLEEPING BAG ELECTROSMOGElectrosmog is a colloquial term for all emissions from electric, magnetic, and electromagnetic fields. More PRO – ALL INCLUSIVE SET

Mobile protection against electrosmog. Effective against 5G!
This Electrosmog PRO sleeping bag is simply ideal for electrosensitive people or for people who just want to protect themselves from electrosmog as a precautionary measure, especially out and about. This Electrosmog PRO sleeping bag set is a mobile and efficient reduction of electrosmog and, consequently, protection from mobile radiation and electric fields.
This sleeping bag reduces significant loads of electrosmog from:
Cell phones, smartphones, cordless telephones (DECT, GSM, EDGE, UMTS, LTE…)
mobile Internet (3G, 4G, 5G, LTE…) and Powerline
WLAN, Bluetooth
Electric fields from the power supply (alternating current, 230V, 16 A)
Electric fields from the photovoltaic system (direct current)
Electric fields from power lines and railway lines,

but not their magnetic fields
This set only exists for one reason: You will never forget any important parts needed for out and about. It is irrelevant what kinds of e-smog fault zones are on-site.
Electrosmog PRO sleeping bag TSB – an alternative to a shielded sleeping space at home?
NO, it is definitely not! The Electrosmog PRO sleeping bag is an effective addition to a sleeping space shielded by shieldingShielding is the protection from the effects of external fault zones and environmental influences (on a person's health most of the time). More materials or a canopy. The flexible, mobile use and solution for reducing and protecting from electrosmog out and about is paramount. For stationary use at home, the Electrosmog PRO sleeping can be an intermediary solution at best, almost as a quick reduction of electrosmog for a few weeks or a couple of months. Or, it can be used to learn and experience (over months) the effect that reduced exposure to HF and LF electrosmog during sleep has on day-to-day life.
The Electrosmog PRO sleeping offers the possibility of using the head part as a type of "protective hood" for the head with a drawstring. This further enhances the shielding effect, but it influences sleeping comfort and feeling. For this reason, we recommend using the sleeping bag as a real solution for out and about and at home as a temporary "cheap" intermediary solution at most. The Electrosmog PRO sleeping will never be a worthy and cheap replacement for a shielded bedroom or canopy at home.
EVERYTHING IS INCLUDED with the Electrosmog PRO sleeping bag
Because this sleeping bag set contains everything that is needed and is therefore comprehensive, it is simply necessary to briefly explain each individual part:
Sleeping bag against electrosmog

The sleeping bag is made out of two covers. Robust stainless steel threads are woven into the outer cover, which offers an attenuation of 35 dB in the important 2 GHz range. This particular sleeping back can also be grounded, which means that it doesn't matter which power line behind, under or above you is running in the walls, the electric field is reflected before it can reach you. The inside cover is made out of a very comfortable cotton wool and ensures high sleeping comfort.
Details on the sleeping bag
Velcro grounding plate

The set contains a groundingGrounding is an electrically conductive connection with the electric potential of the ground. More plate that is attached directly to the sleeping bag. The Velcro fastener ensures that the grounding cable doesn't come off, even if you move in the night. The connection to the earth works perfectly all night as a result. The conductive material becomes contactable with these plates and can be connected to the socket's earth.
Details on the grounding plates
Grounding cable for the Velcro grounding plate

The grounding cable connects the grounding plate on the sleeping bag to the earth on the socket or to the earthing rod (purchase optional). Choose the available length that is best for you. We generally recommend buying a cable a size up. Sometimes, the distance between the earthing spots is further than you think.
Details on the grounding cable for the plates
Grounding plugs for specific countries

Depending on the location of usage, another type of plug might be needed. Choose the right plug for the country it is mainly used in. The optional world plug set expands this individual plug into a connection option in the whole world. However, the world plug set is not designed for permanent use, therefore the individual grounding plug is absolutely necessary.
Details on the grounding plug
OPTIONAL: Earthing rod for a reliable earth

It is as tragic as it sounds. It is possible that the earth is not connected to the socket or that such a socket is not even provided in that country. Or, the installed grounding cable is damaged and no one has noticed. Whatever the reason may be, you will solve the problem with this earthing rod. Just put it in the ground, outside of the flat, house, caravan, or tent and connect it to the sleeping back – that's it.
Details on the earthing rod
OPTIONAL: Worldwide use of the Electrosmog PRO sleeping bag with our World Plug Set

For the first time, it is possible to use our Electrosmog PRO sleeping bag worldwide with our World Plug Set: whether you live abroad or, in other words, outside of Austria or Germany, are out and about on holiday, or in hotels for work or private use. Using this set could not be easier – just connect the canopy or shielding flooring underlay and a long-enough grounding cable to this plug's connection sockets. Ready!
Details on the world plug set
Documentation about sleeping bag TSB electrosmog PRO (.pdf)
Technical details
Laboratory report screening attenuation
Withdrawal of the order
Please be aware that hygiene products like shielding clothes, blankets, bedding or sleeping bags cannot be returned when used.