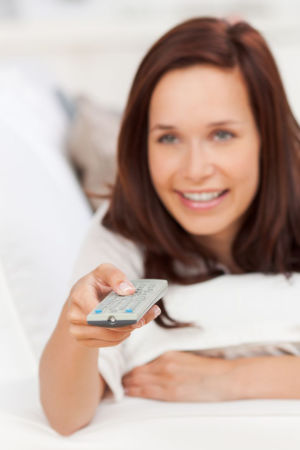 SHIELDINGShielding is the protection from the effects of external fault zones and environmental influences (on a person's health most of the time). More BLANKET TDG. Real relaxation is relaxation WITHOUT ELECTROSMOGElectrosmog is a colloquial term for all emissions from electric, magnetic, and electromagnetic fields. More. Mobile protection against electrosmog HF & LF, worldwide. Effective against LTE, WIFI, DECT, etc. Earthing of alternating electric fields LF optional. Effective against 5G!
This blanket is designed for quick use outside of a shielded bedroom. Even electrosensitive people find a simple and effective aid in this blanket (cover), and it can also be taken anywhere. Whether it be in your own living room, in a hotel, or in a holiday apartment – you no longer need to be fully exposed to electromagnetic fields while relaxing on the couch.
It doesn't matter if the body is burdened by the radiation from local WIFI installations or the neighbor's smartphone or by the electric fields from power supply line in the wall – this shielding blanket can be helpful in decreasing the burden caused by electrosmog. Made out of a fabric mesh with stainless steel threads, this blanket is designed to be grounded easily and quickly and to protect you on the couch, in bed, on business trips, or while playing video games.
Very robust shielding blanket for a long life span
The shielding fabric used here is a tightly-woven mesh made out of cotton wool, polyester, and stainless steel threads. Please note: Despite the very thin stainless steel threads, this blanket cannot be described as "comfortably soft" on the skin. This blanket feels like a slightly scratchy woolen jumper. Its function and effect are clearly at the forefront here. However, you won't feel anything anymore laying on the blanket on the couch or wearing pajamas in bed.
We use this particular and robust shielding fabric to spare the customers' wallets as well. The fabric is very durable, can be washed without any problems and has a considerably longer lifespan than all other shielding fabrics that use silver threads for protection.
Do not neglect the grounding function of the shielding blanket!
We have prepared the blanket with a Velcro fastener for groundingGrounding is an electrically conductive connection with the electric potential of the ground. More, but the blanket is delivered without this accessory. If needed, order the necessary grounding equipment, ie grounding plates, grounding cables and an earth plug. Or, simply order the SET incl. shielding blanket.

Further details of the shielding blanket
Dimensions: 200 cm x 140 cm
HF screening attenuation: 41 dB
Color: Gray
Grounding the shielding blanket
This product can be grounded for protection from electric alternating fields (LF) with velcro grounding plate. This essential grounding accessory is not included – a grounding plate and grounding cable are needed. We recommend choosing the all-inclusive shielding blanket SET!
Caring for the fabric in the shielding blanket
Wash gently at 30°C. Iron without steam for the first time. Do not tumble dry. Do not bleach. Do not dry clean. For allergic people: all new fabrics smell, wash before first use! We recommend TEXCARE or our ecological, vegan UNI SAPON detergent.
Withdrawal of the order
Please be aware that hygiene products like shielding clothes, blankets, bedding or sleeping bags cannot be returned when used.
Documentation (.pdf)