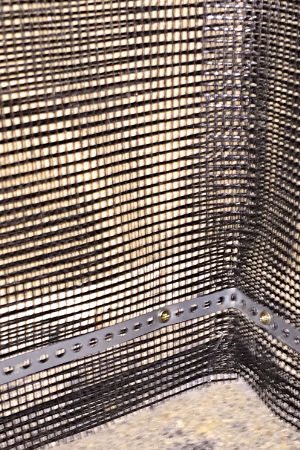 Stainless steel groundingGrounding is an electrically conductive connection with the electric potential of the ground. More tape | perforated tape or metal strap for grounding of reinforcement fabric, shieldingShielding is the protection from the effects of external fault zones and environmental influences (on a person's health most of the time). More mesh and shielding fleece. Available in 2 versions or lengths.
This stainless steel perforated tape is available in 2 lengths – 10 meters and 25 meters. It is intended for grounding electrically conductive surfaces using shielding reinforcement mesh, shielding stainless steel mesh or shielding shielding fleece. This metal strip is suitable for processing under plaster (e.g. under the parquet, laminate or plasterboard) and is basically ideal for earthing in drywall.
Processing of the stainless steel tape or metal strap
The material webs made of reinforcing mesh, stainless steel mesh or shielding fleece are rolled out on the surface, positioned overlapping by 5 – 10 cm and then fixed or glued to the substrate. Then this stainless steel tape is used. In order to guarantee the electrical conductivity for the grounding of all individual material webs, the metal strap is screwed as often as possible across the entire web with the substrate. This is especially true for the overlapping places. As a result, the individual webs made of reinforcing fabric, stainless steel mesh or fleece are pressed together with pressure and thus a good conductivity created (even if then in the case of the soil of the screed is poured).
To fix the metal strip on the shielding fabric commercially available screws can be used. We recommend screw fixing at least every 20 cm along the perforated belt.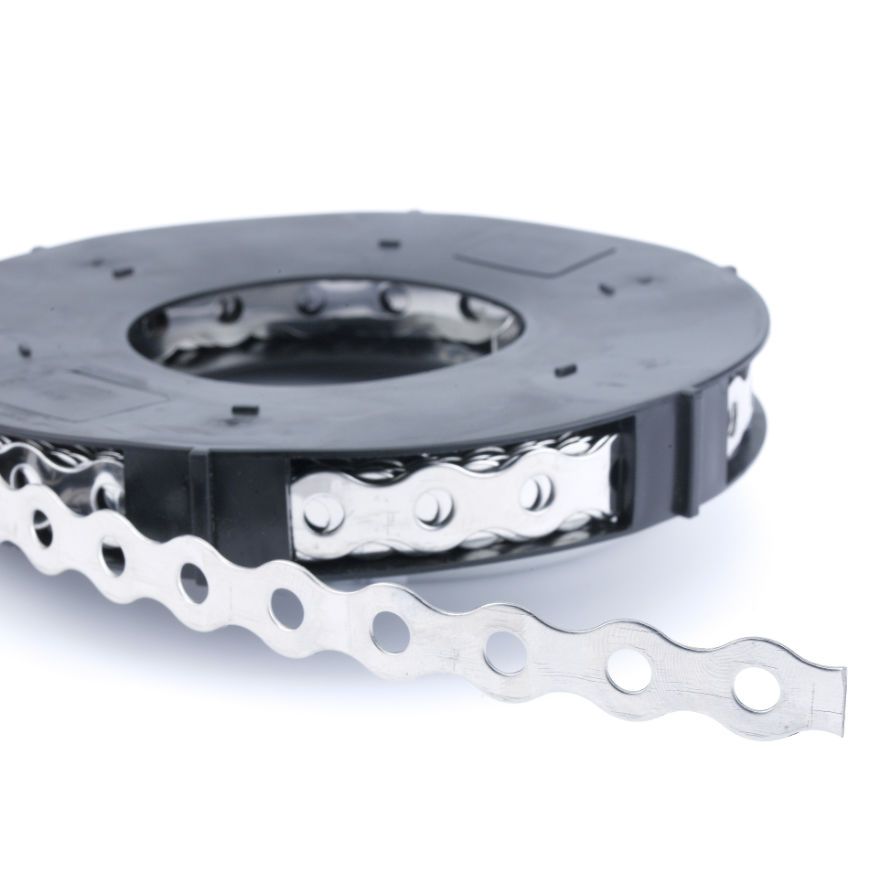 Details of the 10 meter stainless steel grounding tape (GSS10)
Length: 10m

Width: 1.4cm

Thickness: 0.7mm

Hole spacing: 16mm

Hole diameter: 6mm

Corrosion-resistant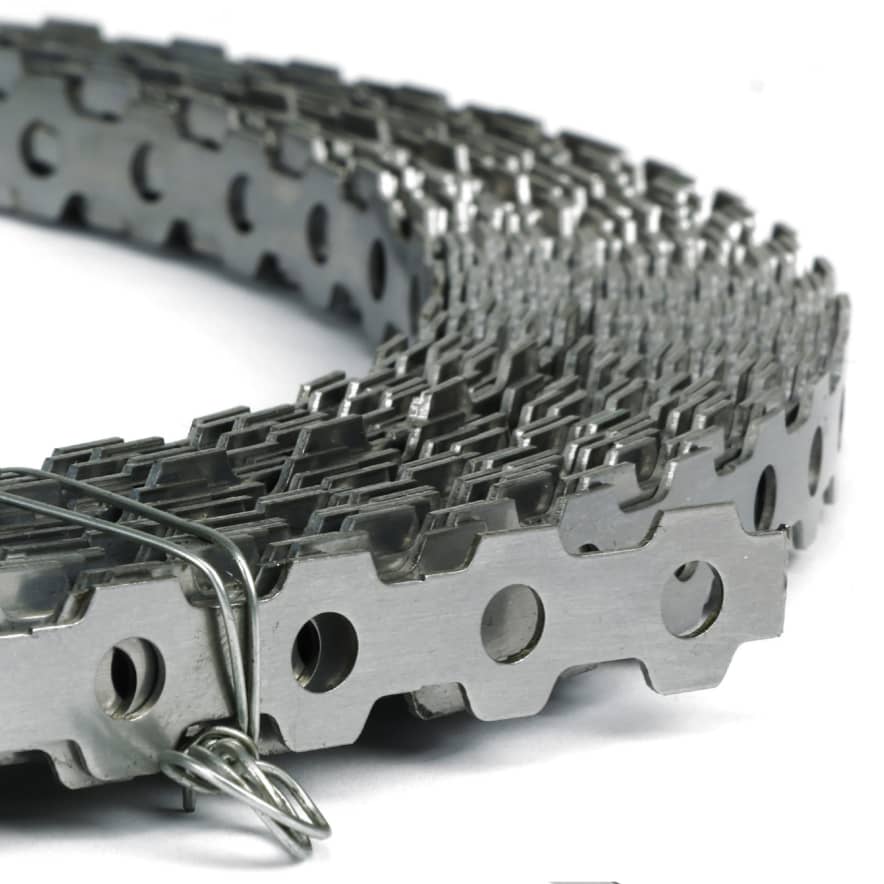 Details of the 25 meter stainless steel grounding tape (GSS25)
Length: 25m

Width: 1.2cm

Thickness: 0.8mm

Hole spacing: 14.5mm

Hole diameter: 5mm

Corrosion-resistant
Grounding a faraday cageThe faraday cage is an enclosure made out of a conductive material that acts as an electric shield. More is mandatory!
The grounding of a Faraday cage is imperative. This is also a legal requirement – the legislator writes that an electrically conductive surface must be earthed for reasons of personal safety. This is about the mandatory potential equalization (up to the FI circuit breaker) which results from the "requirements for protection against electric shock" and is binding in a DIN VDE regulation.