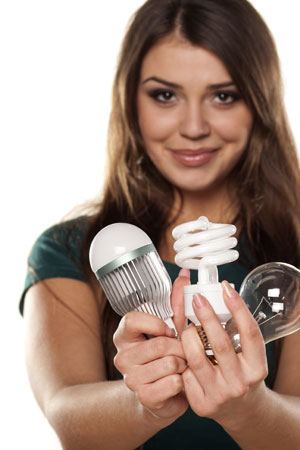 "I pressed the light switch, but the light is still off! What can I do?"
A problem that occurs in almost EVERY household in which a circuit demand switch is active. The problem starts when the lights are converted to modern light technology such as energy-saving lamps or LED.
This "light stays off" scenario is linked to the functional principle of the demand switch. The demand switches check during the day if power is being used and, if not, the connected circuit is deactivated. There is only one type of check source remaining for continuous consumption checking.
A minimum consumption is necessary to determine a power consumption. This was never a problem with the classic light bulb, it needs considerably more energy to switch on. Therefore, it is a matter of a "minimum consumption threshold" that is needed for the demand switch to function. And that is the problem with energy-saving lamps and LEDs.
Base load resistor as an aid for the demand switch!
Both LED and energy-saving lamps are below the minimum threshold of power consumption. For that reason, the demand switch does not recognize the switch being turned on, in other words, the light does not draw enough power and it stays dark.
With this Eltako GLE base load resistor, the "light ON but still OFF" problem is definitively solved.
This base load resistance is a kind of short-term electrical hurdle or short-term power consumption booster for the energy-saving lamp and LED. This means that very economical LED lights and lamps can also be operated behind existing electronic dimmers and transformers. If you press the light switch after installation, the Eltako GLE base load resistor increases the power consumption to approx. 18 watts for a fraction of a second, which means that the mains circuit breaker easily recognizes switching on and releases the current (220 volts, 16 amps) into the circuit. The GLE base load resistor is about lukewarm.
What is special about this base load resistor is that it retains the power saving advantage of the new lighting technologies.
Installation and function of the Eltako GLE base load resistor
Can be installed directly to the consumer, in the switch box (surface or in-wall) or in a junction box.
Cable length can be shortened for installation.
The Eltako GLE base load resistor warms up during the operation but does not get hot.
Can be installed in solid, dry, and timber construction without any problems.

Higher standby loads can affect or prevent the recognition of a base load, such as fluorescent lamps, dimmers and electronic transformers.
Connect base load correctly
The base load element is connected parallel to the lamp between phase (L) and neutral conductor (N). The element should always be connected in the switched circuit and should not be permanently supplied with voltage when the lamp is switched off.
ATTENTION MAINS VOLTAGE! Whenever you work on the electrical installation, there is a risk of fatal injury from electric shock. Troubleshooting and conversions may only be carried out by technically trained persons. Basically, for your own safety, you should hire a qualified electrician.
The base load element can be placed behind the switch or in the base of a ceiling light, for example. Since the element heats up when it is switched on, it is imperative that sufficient cooling is provided. Installation in a junction box is therefore only recommended after sufficient observation of the heat development.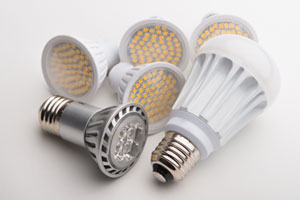 Our experience with base load resistors
Base load resistors are new to a lot of electricians because they are being faced with the problems of demand switches and energy-saving lamps/LEDs for the first time. Be patient with your electrician. Contrary to prior resistor solutions, the Eltako GLE does not get hot and as a result, it can be used practically everywhere. In addition, the whole base load resistor is continuously insulated and therefore a simple contact with the power cable is no longer possible.
The GLE base load resistor from Eltako does not affect power consumption – neither through increased power consumption nor through indirectly higher electricity costs. All the energy-saving advantages of the new lighting technologies are retained.
Common situation in practice with demand switches
Whoever installs the demand switches should not only check whether a permanent consumer stops an activation but the type of consumer as well. People often complain about demand switches being faulty and return them, even though there are no faultsA fault is a tear or fracture in rocks that moves two rocks or crusts by distances of a few centimeters to a few dozen or even a hundred kilometers. More.
Among other things, the mistake also lies in the electrician's lack of knowledge, who ultimately bridge the demand switches again after installing it to "get a grip" on the problem of low-current lamps. Everything seems to work fine, though the resident remains stressed as they cannot check it and therefore trust that everything has been installed correctly. The lack of improvement of one's health, as a result, is self-explanatory.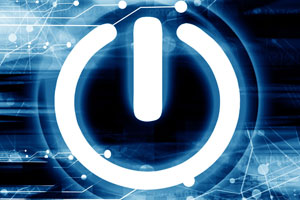 Do you check your demand switches regularly?
The demand switches will only help with your health if it is working. For this reason, we automatically put a control light on each demand switches so that the residents can do the checks themselves. You can also buy these separately if you already own a demand switches.
Is an alternative to a demans switches necessary?
The alternative to the demand switches would be to paint and ground the wall with radiation protection paint. This removes existing stress caused by electric fields even better and does not depend on whether or not other consumers are still in or remain in the facility. For example, a fridge or satellite receiver on the other side of the bedroom wall.
Manufacturer information about GLE base load resistor
A base load is used if consumers cannot be recognized because of their capacity, but switching them on should affect the voltage. Base loads must always go into the facility parallel to the corresponding consumer and switched off with it. Higher standby loads can affect or prevent the recognition of a base load. Examples: fluorescent lamps, dimmers and electronic transformers.
GLE PTC base load in a small sleeve with connection cables; can be installed directly into a consumer, switch box or junction box. It is unable to keep the mains disconnection switch turned on without additional consumers.