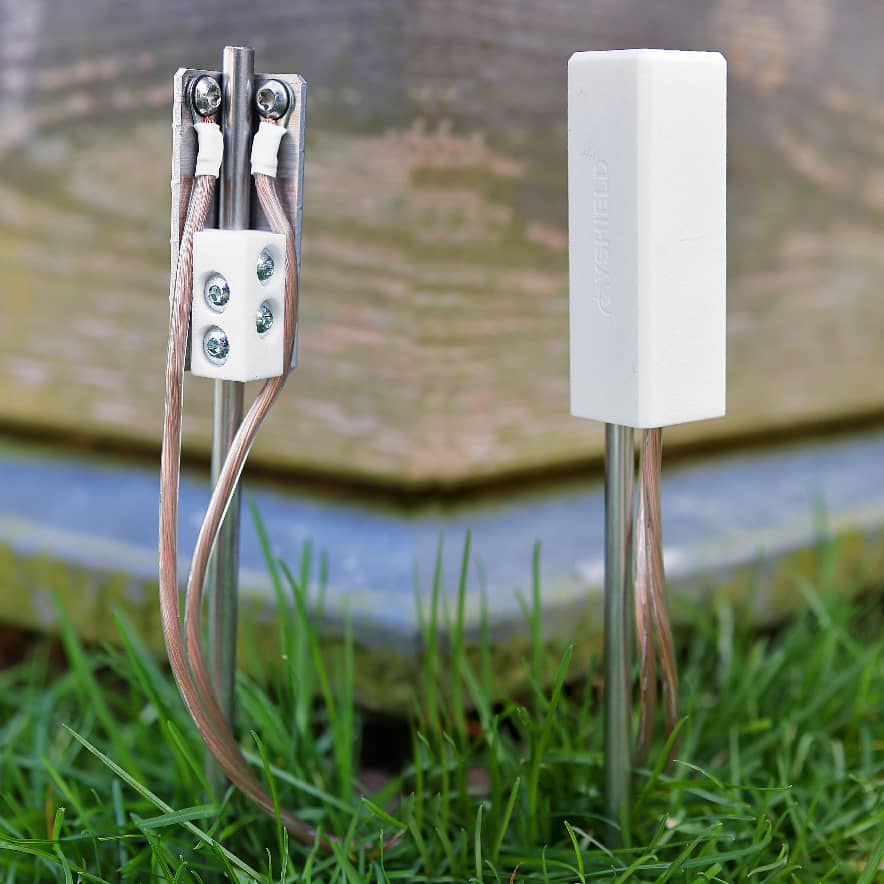 Grounding connection rod made of stainless steel for mobile connection of grounding components. This grounding rod is also ideal for earthing.
This mobile groundingGrounding is an electrically conductive connection with the electric potential of the ground. More rod mobile made of stainless steel is 43cm long and intended for grounding fabric products. Exclusively for mobile products such as canopies, shieldingShielding is the protection from the effects of external fault zones and environmental influences (on a person's health most of the time). More tents, sleeping bags, bedding or earthing products. Stationary, stationary shielding products (paints, fabrics, fleeces, plasters, reinforcing fabrics, etc.) must NOT be grounded with it.
Connectivity: 2 cable connections
Scope of delivery: Stainless steel earthing rod 43cm with cover cap (25x25x73mm), all necessary screws, washers, cable lugs and a screw tool with Torx® bits.
No cable included in the scope of delivery.
For grounding, an additional grounding cable is required. Suitable ready-made grounding cables GL in various lengths are conveniently available in the shop.
This new model of earthing rod replaces our previous models with up to 1 metre length with plug-in connections for earthing.
Documentation for stainless steel grounding connection rod (.pdf)
Technical details
Technical data sheet grounding