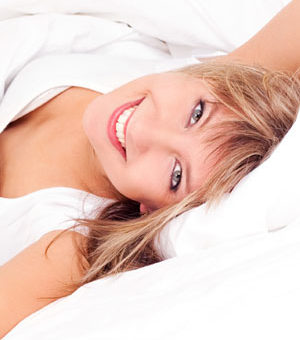 Protection from EMF emissions even when on the move. ShieldingShielding is the protection from the effects of external fault zones and environmental influences (on a person's health most of the time). More sleeping bag TSB ElectrosmogElectrosmog is a colloquial term for all emissions from electric, magnetic, and electromagnetic fields. More PRO, also effective against 5G!
At home within your own four walls, it is more or less simple to remove electrosmog from the bedroom. In your own house or residence, shielding paints are preferred, and canopies are preferred in flats, but only for investment reasons. The tenant can simply take the canopy with them to the next residence.
Electrosmog PRO sleeping bag TSB – a great mobile addition to a shielded sleeping space
We go a step further with our Electrosmog PRO sleeping bag, all-around protection from electrosmog. Just like our Electrosmog PRO canopy, this sleeping bag is also a small sensation in itself. With this sleeping bag, electrosensitive people also have a financially favorable solution against electrosmog for out and about. The Electrosmog PRO should only be used sparingly at home.
It should be noted that even though the Electrosmog PRO sleeping bag has a great protective effect, this is not a long-term replacement for shielding sleeping spaces with shielding materials or canopies. The flexible, mobile use and solutions for reducing and protecting from electrosmog out and about are paramount. For stationary use at home, the Electrosmog PRO sleeping can be an intermediary solution at best, almost as a quick reduction of electrosmog for a few weeks or a couple of months. Or, it can be used to learn and experience the effect that reduced exposure to HF and LF electrosmog during sleep has on day-to-day life.
The Electrosmog PRO sleeping offers the possibility of using the head part as a type of "protective hood" for the head with a drawstring. This further enhances the shielding effect, but it influences sleeping comfort and feeling. For this reason, we recommend using the sleeping bag for what it is – effective protection from electrosmog for out and about, and as a temporary "cheap" intermediary solution at most at home.
The Electrosmog PRO sleeping bag is a great addition to a shielded bedroom – nothing more and nothing less. No matter where you are heading – WLAN in the hotel, mobile radio in the holiday facility, or the electric field from the sockets and electric lines in the walls. The HF and LF electrosmog in your sleeping space can no longer get to you that much.

Maximum shielding performance for a refreshing sleep
The Electrosmog PRO sleeping bag is unusually big, with a length of 220 cm and a width of 90 cm. The aim is to get the most comfortable sleep possible, even in a sleeping bag. The best possible compromise between protection from electrosmog and sleeping comfort. Compared to the normal tent sleeping bag, this Electrosmog PRO shielding sleeping bag is designed for long-term mobile use out and about.
The screening attenuation is unusually high for a fabric product –35 dB in the essential range of 2.0-2.6 GHz. However, this high attenuation goes even further, it stays at 41 dB up to 10 GHz, which means that this Electrosmog PRO sleeping bag is technically ready for the future with LTE and 5G.
By the way: stainless steel threads are used in the thread for shielding, as they are more durable and stable than silver threads during vigorous movement.
Sleeping naked, high sleeping comfort and the best technology with the Electrosmog PRO sleeping bag
For many people, sleeping stark naked is absolutely mandatory for a good sleep – sleeping naked is also extremely healthy for the body.

For hygienic reasons, we only recommend sleeping naked in your own bed, where you know "what" you're sleeping in. The sleeping bag was developed for this as well, as it has an outer protective cover that protects you from HF and LF electrosmog, and an inner cover made out hygienic, soft, smooth and cosy cotton wool in which men and women can feel "at home", even when naked.
The inner cover is connected to the protective cover with a Velcro fastener and can be washed individually. The sleeping bag cannot be used without the inner cover. However, the fabric scratches the skin very weakly, similar to a woolen jumper – in this case, sleeping in pajamas may be sensible. Just try it out.
CONCLUSION: The Electrosmog PRO sleeping bag is a thought-out, hygienic sleeping solution for electrosensitive people that works very well!
All-inclusive Electrosmog PRO sleeping bag set
We only created the sleeping bag set for one reason – so that you don't forget any important parts for an all-around protection from electrosmog. With it, you will get the most electrosmog-free sleep possible worldwide.
Electrosmog PRO sleeping bag set
Documentation about sleeping bag TSB Electrosmog Pro (.pdf)
Technical details
Laboratory report screening attenuation
Withdrawal of the order
Please be aware that hygiene products like shielding clothes, blankets, bedding or sleeping bags cannot be returned when used.