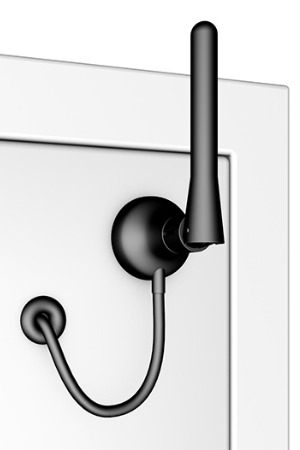 The ANT-NA16 antenna is required for the RP-NA16-KA control cabinet repeater to increase the range of the NA 16-1P radio demand switch. Or to improve an interfered reception.
After installing the RP-NA16-KA fuse box repeater in the fuse box, the antenna cable is screwed onto the antenna socket provided. The antenna cable of 250 cm is long enough to mount the antenna outside the control cabinet.
This ensures a clean function even in shielded electrical installations. For mounting, we recommend drilling a sufficiently large hole in the closing door to pull the antenna cable through.
The ANT-NA16 antenna is mounted outside the box with the aid of an integrated magnetic base, which is either attached to the control cabinet door or to a screwed-on metal body disc (metal plate or similar).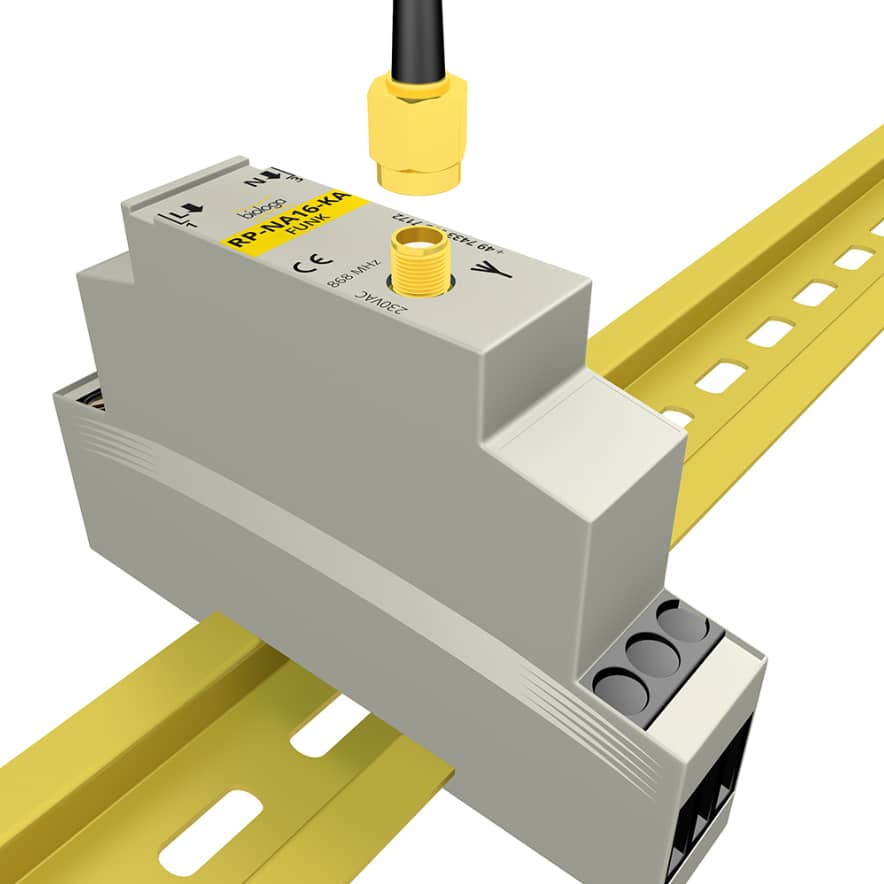 Convincing performance of the ANT-NA16 antenna at a glance
Antenna for the RP-NA16-KA repeater
External antenna as required accessory of the repeater of the RP-NA16-KA series (switch cabinet, fuse box)
For extending the range with protection class 1 distributors and shielded electrical installation or disturbed reception
With magnetic base for easy mounting
1 year warranty
Documentation for the ANT-NA16 antenna (german / .pdf)
Technical data
Range overview
MASTER SWITCH SERIES
Overview of the range and parts of our master switch series