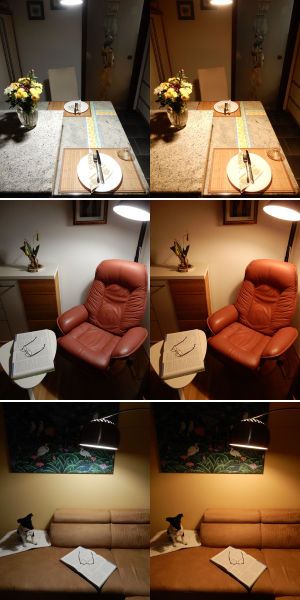 12 watts High-tech LED lamp DuoLight. Flicker-free full spectrum light based on the model of the sun with CRI 95. Colour temperature 5200, 4000 and 2900 Kelvin switchable. Brightness like 100 watt. E27 socket.
Yes, the name DuoLight is misleading and does not do justice to its actual effect. 3 in 1 is the true performance of this incredible LED illuminant. Depending on the situation, simply switch over.
This LED DuoLight impresses not only with the produced full spectrum daylight, but also with the latest lighting technology. Only one lamp for maximum natural light experience, following the example and light spectrum of the sun. Daylight at 5200 Kelvin, neutral white at 4000 Kelvin and cosy warm-white incandescent light at 2,900 Kelvin colour temperature in the evening. Switching neither with bus nor Smart. Simply by means of a light switch on/off on the wall.
LED DuoLight: Sensational lighting technology modelled on the sun
This high-tech LED DuoLight impresses not only with its unique choice of colour temperature according to application, but also with its very high colour rendering and flicker-free light. The colour rendering index CRI is an unbelievable 95, which enables colours to be seen very close to nature.
LED DUOLIGHT IS FLICKER-FREE
Sunlight does not flicker, i.e. it does not flicker at 0 Hz (Hertz). Developed according to the model of our sun, this LED DuoLight is also maximally flicker-reduced, i.e. healthy flicker-free even according to building biology guidelines. This LED produces 1000 lumen luminous flux at a brightness of 100 watts.
LED Duolight: Convincing performance at a glance
We at PROnatur24 use this illuminant LED Duolight in the office as well as in the private living room. Even after many months of use, we are still fascinated by the light produced. We experience similar reactions every day with people when they experience this quality of light for the first time, followed by the measurement result of the lamp switched on.
Bright as a 100 watt light bulb
Colour temperature switchable: 5200 Kelvin, 4000 Kelvin and 2900 Kelvin
Flicker-free
95 CRI Colour rendering index
1000 lumens
3 years warranty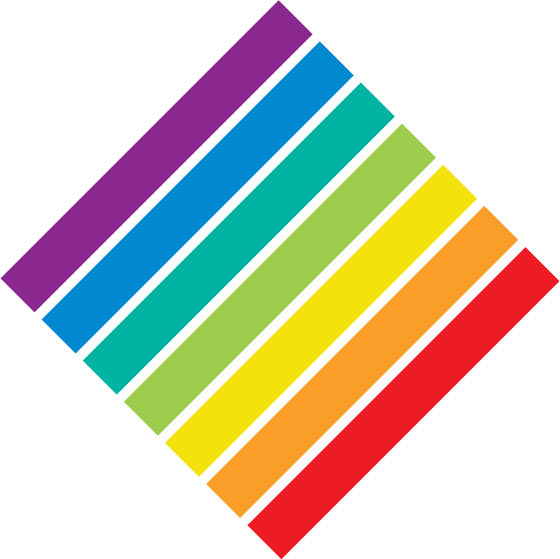 FULL SPECTRUM LAMPS – THE HEALTHIER LIGHT
Our near-sun full spectrum daylight lamps support your natural vision and health in many ways. This is because their spectrum is very similar to sunlight. They therefore achieve similar supporting effects as the sun. The most important advantages for you are:
More well-being
High contrast viewing of small fonts
See and distinguish natural colours
Fewer eye problems
Less tired
Concentrate longer
More capacity
FOR THEIR ILLUMINATED EVERYDAY LIFE THIS MEANS:
Awake longer
Feel better
More concentrated
More relaxed eyes
The benefits of the LED light DuoLight
Simple switching from fresh full spectrum daylight to cosy "bulb light". With this full-spectrum LED lamp you can enjoy the sunny full-spectrum light and, if required, switch to a cosy "bulb light". For you this means: seeing, recognizing and comparing colors naturally, less tired and better concentrated. For cosy laps you can then simply switch on the warmer bulb light with 2900 Kelvin. Low heat generation and a beautiful fresh, clear light for beautiful natural lighting in the living area and at work. When switched on, this LED lamp immediately lights up with full brightness.
Examples of use
As an LED lamp (without mercury) with E27 socket, it can be used wherever you have previously used incandescent lamps or normal LEDs. For example for lighting in the kitchen, at the dining table, in the living room, in the children's room, in the hallway, in the bathroom, in the utility room, the reading corner, at the desk, etc. – actually everywhere where you like bright fresh light and want to have natural lighting.
Simple switching from daylight to incandescent lamp
This full-spectrum LED always lights up with full-spectrum daylight, 5200 Kelvin when switched on. A short switch-on and switch-off at the switch changes the light colour to full spectrum warm light with 2900 Kelvin (like an incandescent lamp) and when switching on and off again briefly to neutral white with 4000 Kelvin.
Easy mounting
Just screw it in and you're done. Fits in anywhere where you have previously used a light bulb/bulb.
Brightness
The brightness of this full-spectral LED lamp corresponds approximately to that of a 100 Watt incandescent lamp.
Supplementary information and notes
This LED full spectrum daylight lamp, with a consumption of 12 watts, has already paid for itself within 1,400 hours despite the higher acquisition costs due to the low energy consumption compared to a 100 watt bulb!
ATTENTION: This full spectrum LED lamp must NOT be operated with a dimmer!
Ideal shielded lamps for our LED DuoLight bulb