Geobiology deals with cause studies and shielding technology for restoring and maintaining health.
Geobiology distinguishes naturally and technically created fault zones. The groundwork for any activity is recording the current influences in the client and patient's home, just like a doctor's appointment. Another part of this assessment is checking for an existing geopathyA geopathy is a type of allergy or irritation when the body enters contact with a fault zone and vibrations. More in the person with a body resistance measurement. This basic information enables us to get effective shieldingShielding is the protection from the effects of external fault zones and environmental influences (on a person's health most of the time). More and protection for healthy, relaxing sleep for the person.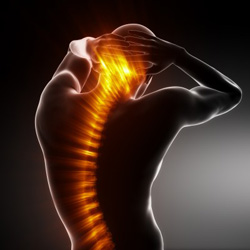 It is very beneficial for an ill person to be able to take effective medication, but this should be the last resort. Medication starts to have an effect and reduce bodily suffering, but they have no influence on the cause of the suffering most of the time.
The point of geobiology
Geobiology's main objective is to fix the cause and create the foundation for making people healthy. The human body is a marvel of regeneration and self-healing, give it the chance to do so!