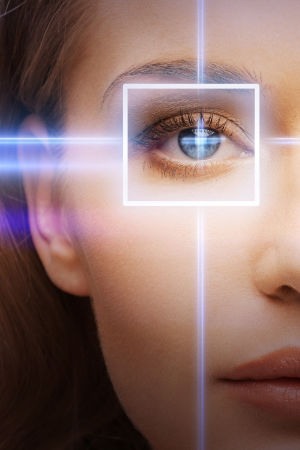 Of blue light, macular degeneration, blue light filter and lutein!
There is much discussion, especially about the blue part of the light spectrum. It helps with winter depression and is successfully used for sleep disorders. At the same time, however, blue light can cause lasting damage to the eye. We have linked a further contribution on the subject of "blue light" here.
Blue light filter and lutein to prevent macular degeneration
Too much ultraviolet and blue/violet light can damage the eyes. It can lead not only to painful inflammation of the conjunctiva and cornea, but also to chronic damage, such as damage to the eye lens (cataract) and especially the retina (macular degeneration). A degenerated macula inevitably leads to loss of vision and blindness and is often incurable.
Our new world: Light sources with a significantly increased blue light component!
LED light, xenon light, energy-saving lamps and practically all displays: these "new light sources" contain a higher proportion of blue light than the classic old light bulb. All in all, we are exposed to blue light much more than before. And this can have a harmful effect on our vision.
Currently, there are two approaches to counteract macular degeneration. "Eyeglasses with blue light filter" and lutein with zeaxanthin as an important nutrient for the eyes.