SWISS POCKET KNIFE VICTORINOX® WAITER. A MUST-HAVE FOR EVERYDAY LIFE!
This Swiss Army Knife from VICTORINOX® is unique in itself. It is the GREEN WAITER pocket knife from PROnatur24!
The Swiss pocketknife has established itself as an assistant in all situations. This WAITER model, with its many functions and high amount of equipment, is designed for everyday life.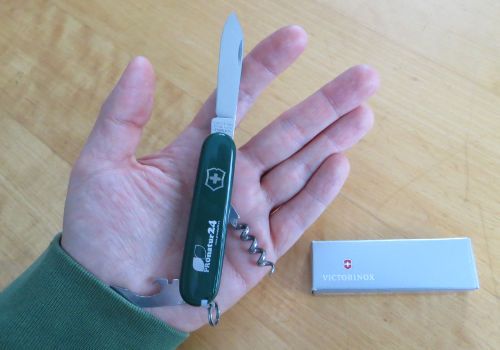 Features of the WAITER pocket knife by PROnatur24®
Knife blade
Corkscrew
Tweezers
Toothpicks
Multi-function tool with

Can opener
Bottle opener (cap lifter)
Screwdriver
Wire stripper

Mounting ring made out of INOX stainless steel