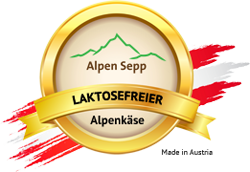 THE SPICY DISCOVERY CHEESE BOX FOR NEW EXPLORERS ON THE CHEESE SHOP
Cheese sizes:
Hard cheese, approx. 200 g
Mountain cheese, approx. 300 g
With this spicy cheese box on the Alpen Sepp cheese shop, you will become familiar with the alpine tastes of products from the Bregenz Forest's alpine dairies. This cheese box consists of 4 types of cheese, sliced from the matured, spicy cheese wheel. These cheese are freshly sliced and packed. The total weight of the box is approx. 1.8 kg of hay-milk cheese.
Everything about the spicy discovery cheese box