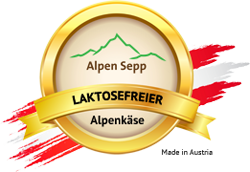 The spicy Bregenz Forest mountain cheese
The mountain cheese, which has matured for a long 12 months, is one of the premium hard cheese products from the Rehmen alpine dairy production in Au.
With the 12-month-old mountain cheese made by Hermann Berchtold, you hold a special mountain cheese in your hands. The special mountain cheese gets its spicy aroma from 100% manual care in the natural cellar. The rind of the mountain cheese is groomed or kneaded with Himalaya salt without sodium chloride and iodine, and pure dextrorotatory spring water.
Everything about the 12-month matured spicy mountain cheese