IRON COMPLEX 2.0 BY HFQ HEALTH | PREMIUM LACTOFERRIN COMBINED WITH IRON AND VITAMIN C IN A SINGLE CAPSULE
The Iron Complex 2.0 by HFQ Health not only provides 20 mg of pure iron in the form of Iron Bisglycinate (Ferrochel™) but also 60 mg of top-quality Lactoferrin with a purity of over 96%. Additionally, it contains 50 mg of Vitamin C from freeze-dried Acerola fruit. This blend reduces common digestive discomforts and enhances the bioavailability.
The significance of iron in the human body
A deficiency in iron can result in symptoms like fatigue and weakness and can compromise the immune system. The combination of Vitamin C and Lactoferrin fortifies the immune system and facilitates well-tolerated iron absorption in the digestive system.
Completely free from lactose and artificial ingredients
The capsule shells are made from cellulose instead of gelatin, offering resistance to stomach acid, which favors the absorption of the ingredients in the intestine. The Lactoferrin-Iron Complex 2.0 is lactose-free, gluten-free, and devoid of additives or fillers.
The Iron Complex developed by HFQ, consisting of Lactoferrin powder, iron, and Vitamin C, ensures stomach-friendly iron intake and an ideal distribution of iron in the body. The enhanced blend of Lactoferrin and iron by HFQ effectively contributes to the replenishment of the body's own iron reserves.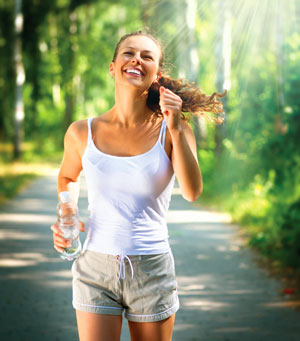 IRON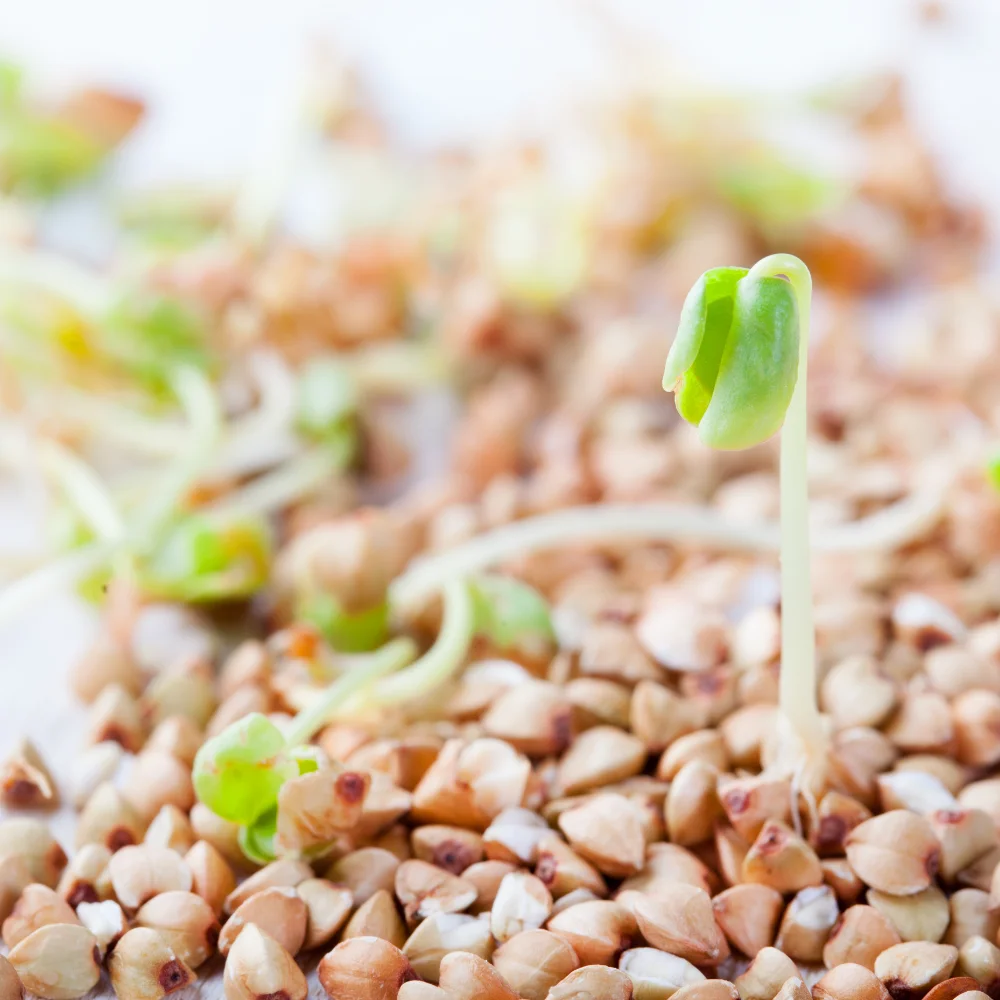 Side Effects | Taking Iron Properly!
Many iron products can lead to gastrointestinal discomfort due to their formulation, sometimes even constipation. However, the HFQ Iron Complex has been designed in a way that typically no such issues arise. This is assured by three main factors:
Using tolerable forms of iron
Top-tier raw material selection and manufacturing methods
The use of capsules that resist stomach acid
Therefore, this product is especially recommended for urgent iron needs.
Excellent Iron Tolerance
Iron in the form of Ferrochel TM Bisglycinate and buckwheat sprout germs – best tolerance and optimal absorption!
Iron in the form of Bisglycinate is known for its particular palatability. Combined with the iron-rich buckwheat germ powder, the best possible absorption in the body can be ensured without the usual discomforts frequently experienced when taking iron products. A study by Milman et al. (2014) on Danish pregnant women showed that 25 mg of Iron Bisglycinate has the same benefit as 50 mg of Iron Sulfate.
Optimized for Intestinal Absorption
To maximize the effects of the components in the intestines, stomach acid-resistant capsules are used. This not only supports the better absorption of iron by the body but also reduces the risk of side effects.
IDENTIFY IRON DEFICIENCY!
10% of people in Europe suffer from iron deficiency
WHAT ARE THE SYMPTOMS OF IRON DEFICIENCY?
When the body does not have enough iron available, it is referred to as iron deficiency. This condition can produce a variety of symptoms, including fatigue, weakened immune system, feelings of dizziness, breathing difficulties, headaches, diminished recovery ability, and a decreased capacity to handle stress. In severe cases of iron deficiency, it can lead to anemia, a blood disorder.
The causes of iron deficiency can be diverse, e.g., an imbalanced diet, blood losses, an increased need for iron during pregnancy, or impaired iron absorption in the intestine. It is crucial to identify iron deficiency in a timely manner and address it appropriately.
20% of women in Europe suffer from iron deficiency
WHO SUFFERS FROM IRON DEFICIENCY AND WHY?
Especially endurance athletes, expectant mothers, and women are often affected by iron deficiency. This is because these groups of people have an increased need for iron: In athletes due to intense physical exertion and in pregnant women because of the growing child. Moreover, women regularly lose iron due to their monthly periods.
To counteract this deficit, it is advisable to eat a diet rich in iron. Foods such as meat, fish, and legumes are particularly recommended to maintain a balanced iron level.
FOODS AND IRON DEFICIENCY | DO'S & DON'Ts
Which foods should I avoid? Which foods help with iron deficiency in the diet?
Iron-Enhancing Foods
Vitamin C boosts iron absorption in the body. Foods rich in Vitamin C include fruits like oranges, limes, and lemons, as well as papayas and kiwis. Vegetables such as broccoli and red bell peppers also have a high Vitamin C content. Buckwheat serves as another valuable source, especially as an alternative to grains. Furthermore, fish and meat also support iron provision.
Foods that Inhibit Iron Absorption
When focusing on iron absorption, one should avoid the consumption of caffeine-containing products like coffee, Red Bull, and tea. Antinutrients can also hinder iron absorption. This includes phytic acid found in grains and oxalate in certain vegetables like rhubarb, spinach, and chard, as well as insufficient protein intake. A high consumption of dairy products can also impair iron absorption. For some individuals, the positive effect of iron can even be neutralized, resulting in no improvement in blood values.
The HFQ Health Premium Lactoferrin is lactose-free and freeze-dried
HFQ Lactoferrin is entirely without lactose, making it ideal for those who cannot tolerate lactose. Thus, the benefits of Lactoferrin can be enjoyed without bothersome side effects like stomach pain, gas, and diarrhea, which are caused by lactose. In conclusion, Lactoferrin is suitable even for people with lactose intolerance.
Athletic Benefits of HFQ Premium Lactoferrin
Iron plays a central role for all athletic individuals. An optimal iron balance promotes the production of red blood cells, leading to efficient oxygen transport in the body. The longer athletes can train in the aerobic zone, meaning with adequate oxygen, the later they reach the anaerobic threshold, where the body incurs an oxygen debt. This delays fatigue and acidification of the muscles. Especially in endurance sports, the need for iron is elevated, for both men and women.
Lactoferrin in Iron Deficiency
Lactoferrin, also known as Lactotransferrin, belongs to the protein family of transferrins. Transferrins ensure the optimal distribution of iron in our body. It thus has the ability to bind iron, not by removing iron from the body, but by naturally regulating the iron balance. Therefore, even when taking high doses of Lactoferrin, there is never the risk of iron deficiency.
Natural Lactoferrin has an iron saturation of about 10%. This means that for every 250 mg capsule, about 25 mg of bound iron is also taken up. In cases of acute iron deficiency, a combination with a good iron supplement is recommended.
Lactoferrin or Colostrum Capsules?
Colostrum supplements are widespread, hence more well-known, and have a very similar effect on our organism. The reason for this is that colostrum is derived from the mother cow's milk, which is produced immediately after birth (colostral milk). This colostral milk (also known as first milk) contains important ingredients to optimally prepare the immune system of the newborn for environmental influences.
The most important ingredient of colostral milk is, in turn, Lactoferrin, perfect for strengthening the newborn's immune system. The dosage of Lactoferrin in colostral milk is therefore much more concentrated than in regular milk. However, despite this comparably high concentration of Lactoferrin in colostrum, only a few mg of Lactoferrin are contained in colostrum capsules!
From a therapeutic perspective, we therefore see the pure active ingredient in a higher dosage as the more attractive and often more cost-effective alternative.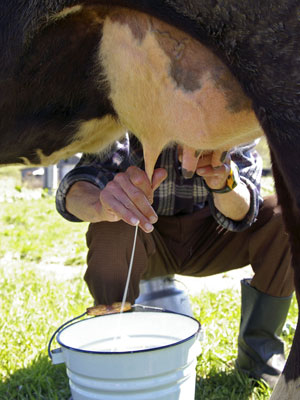 VITAMIN C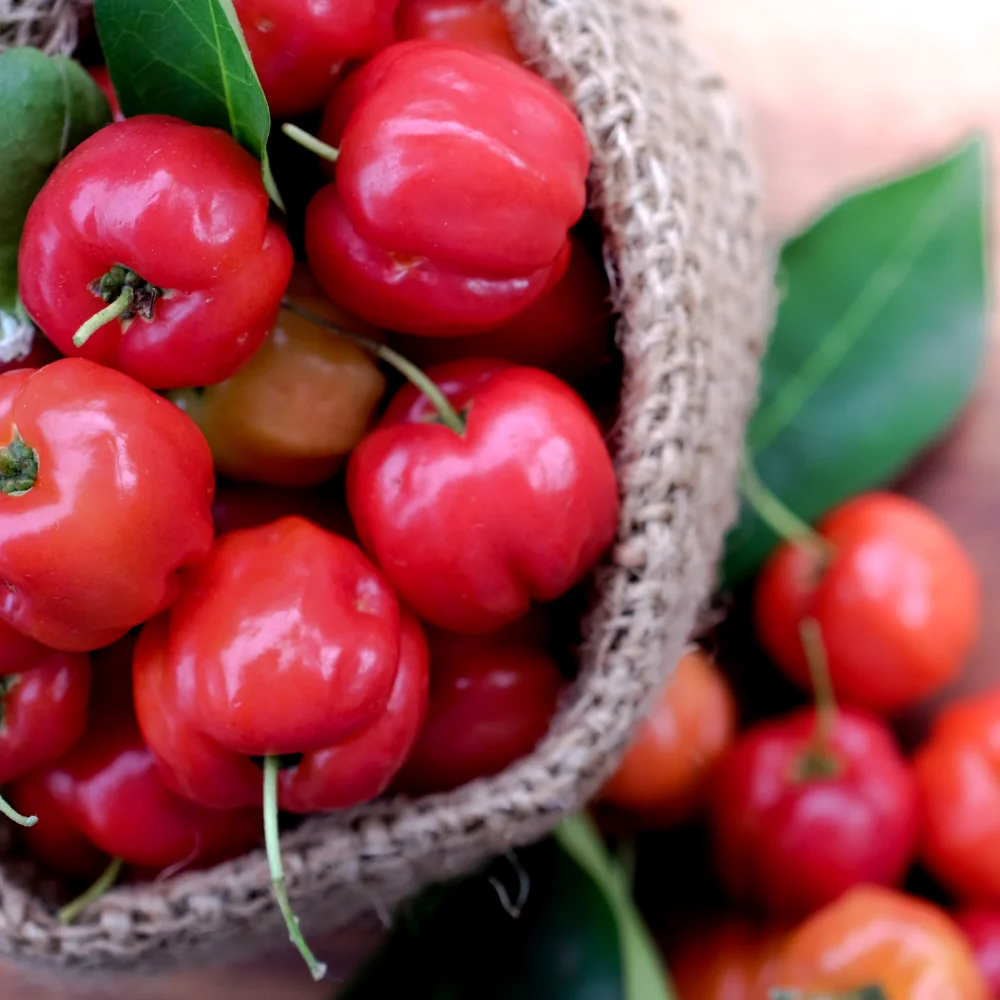 Freeze-Dried Acerola Powder from HFQ Health
HFQ Health's lyophilized Acerola fruit powder is a premium product derived from organic farming and is sourced directly from fresh Acerola cherries. Freeze-drying is a state-of-the-art process in food production that preserves over 95% of the micronutrients, including a significant amount of Vitamin C. Not only is this powder rich in Vitamin C, but due to the combination of all the micronutrients contained within it – as they naturally occur – it also boasts high bioavailability. For those looking to meet their Vitamin C requirements naturally, this product is the perfect choice.
NATURAL vs. SYNTHETIC
Vitamin C Bioavailability and Nutrient Composition
Compared to lab-produced synthetic Vitamin C, which is often used in dietary supplements for cost reasons, natural Vitamin C has the clear advantage of working synergistically with many other micronutrients. This blend of secondary plant substances, trace elements, and minerals offers a multitude of health benefits, both on their own and in combination with Vitamin C. Additionally, it has been found that Vitamin C, when paired with these natural plant compounds, is better absorbed by the body, thus exhibiting higher bioavailability.
No fillers, magnesium salts (magnesium stearate), binders, or other additives
HFQ Lactoferrin supplements stand out for their purity as they, unlike many competitor products, do not contain unnecessary fillers or additives, but exclusively valuable ingredients.
Fillers such as magnesium salts (magnesium stearate, E 470 b) or rice flour are often used to increase the quantity of dietary supplements. However, this can lead to a reduction in the proportion of actual active ingredients in tablets or capsules.
It seems advisable to avoid such additives in general, as certain compounds can be transformed into potentially carcinogenic substances in the body (ETH Zurich).
One should also differentiate when it comes to sweeteners. Some artificial sweeteners like cyclamate (E 952) should be avoided due to the lack of long-term studies.
Others, even if labeled as an additive or E-number, are naturally occurring and harmless, such as carotenes (E 160a), citric acid (E 330), or pectin (E 440). The data on sweeteners like sucralose has considerably improved since around 2022. Such natural additives can help optimize the stability or taste of a product.
Nevertheless, individual persons may be sensitive to specific ingredients and subsequently experience allergic or other undesirable reactions.
Potential Dangers of Certain Additives
Some additives can also potentially be harmful. For instance, the white dye titanium oxide (E 171), which was classified as unsafe by the European Food Safety Authority (EFSA) in 2021, is still present in some capsule products.
The colorant compounds of the Azo group, such as Tartrazine (E 102) or Azorubine (E 122), are scientifically questionable. Tartrazine was banned in Germany for several years before its EU accession. According to the EFSA, these Azo dyes are linked to rare allergic reactions, can exacerbate ADHD and hyperactivity, and therefore should carry a warning label when they exceed a certain threshold.
Gastric Acid-Resistant Cellulose Capsules Explained
With a typical capsule, stomach acid dissolves the shell and releases its content. Certain substances, such as enzymes, can be destroyed by this acid. Therefore, they cannot exert their effects in the intestine and are not fully transported from the intestinal wall into the bloodstream. Hence, capsule shells that can pass through the stomach without damage are crucial for products like HFQ Health Premium Lactoferrin and other substances sensitive to stomach acid.
Capsules that are resistant to stomach acid (like those for Lactoferrin) only release their ingredients in the intestine. They have a coating that protects them from the gastric acid. This is crucial since the active ingredients are primarily transferred from the intestinal wall into the bloodstream. Research has shown that stomach acid can degrade Lactoferrin by up to 40%. This would adversely affect its absorption capacity, iron regulation, and intrinsic functions (Bellamy et al. 1992). The gastric acid-resistant capsules from HFQ Health prevent this decomposition.
The said capsule only dissolves after about an hour. For optimal efficacy, experts recommend taking the capsule on an empty stomach and then waiting 10 to 15 minutes before eating. This ensures that the stomach is empty and the capsule quickly reaches the small intestine.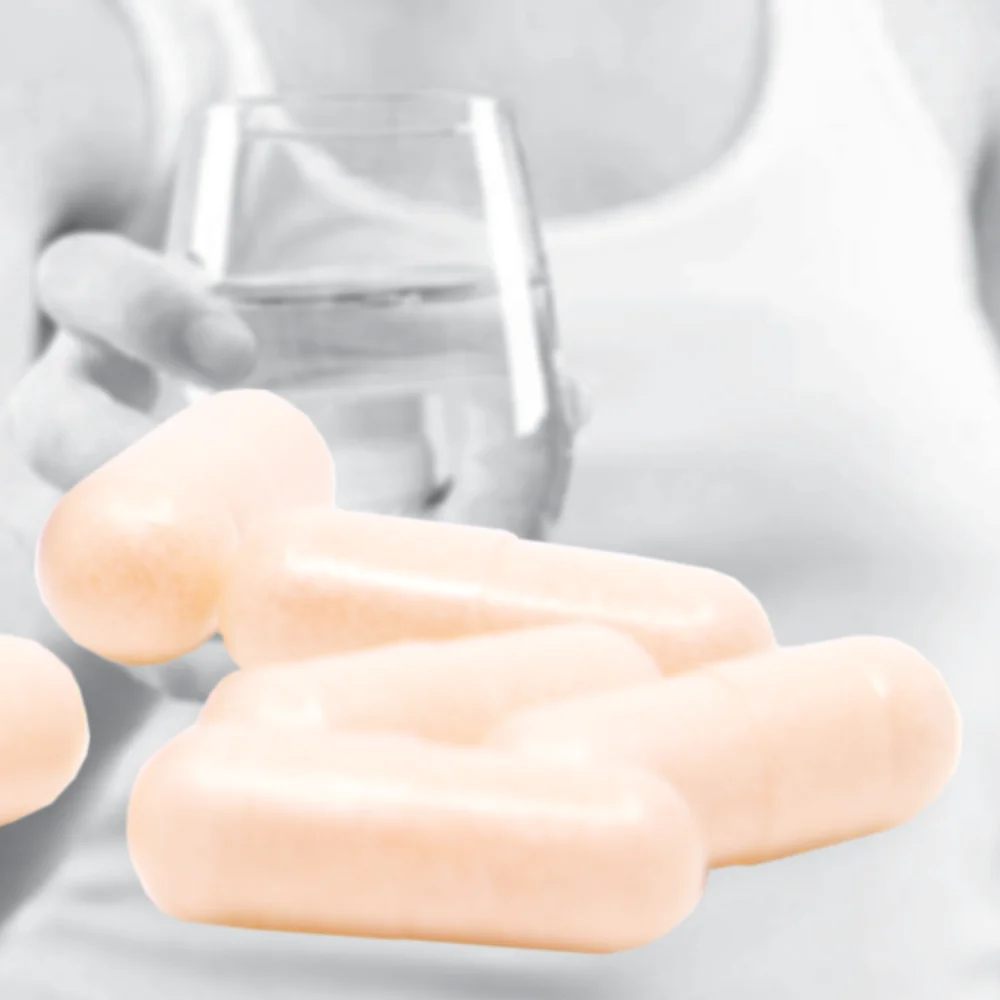 INGREDIENTS
Vitamin C-rich freeze-dried Acerola fruit powder, iron-rich buckwheat sprout powder (gluten-free), Ferrous bisglycinate chelate, Hydroxypropylmethylcellulose (capsule shell), Lactoferrin from cowmilk (freeze-dried, lactose-free)
Product Quantity: 60 capsules
NUTRIENTS | OTHER INGREDIENTS [NRV*]
| | |
| --- | --- |
| Content | per Capsule |
| Lactoferrin | 60 mg |
| Vitamin C | 50 mg [63% *] |
| Iron | 20 mg [143% *] |
* Percentage of the nutrient reference values according to Regulation (EU) No. 1169/2011
DOSAGE INSTRUCTION
Take 1 capsule daily in the morning, on an empty stomach, with sufficient liquid.
WARNING
Dietary supplements are not intended as a substitute for a balanced and varied diet and a healthy lifestyle.
Keep out of reach of small children.
Do not exceed the recommended daily intake.
Store in a cool, dry place, protected from light.