HAND & BODY SOAP lemon, liquid. It's almost too bad as a liquid soap, because it's also a wonderful shower gel. Pore-deep cleansing and nourishing in one.
Our sunscreen was the start in the most natural body care possible. With this HAND & BODY SOAP lemon, liquid from our high-quality and ecological sustainable body care, we are now taking the next step. The slogan for our efforts for this special series is "natural, just healthy." Our new body care series is intended to set a lasting example. A clear YES in support of human health and a clear YES to the environment, which must not be burdened by the product. In addition to the ingredients, especially the packaging, a special emphasis is placed on this.
natural effective ingredient
essential oil

HAIR & BODY SOAP lemon, liquid by PROnatur24®
This sparkling fragrance of fresh lemons! So that we can enjoy this daily, there's the refreshing hand soap with the invigorating scent of lemon!
This HAND & BODY SOAP lemon, liquid wins all the sympathies in the toilet and bathroom practically and simply by the tangy scent of fresh lemons. This liquid hand soap ZITRONE has a skin-adapted pH of 5.5. The focus in the development of this valuable liquid soap was mild, purely herbal cosmetic raw materials. This allows a deep pore cleaning, which is still very gentle on the skin ie. even with frequent hand washing the house does not dry out. In this HAND & BODY SOAP lemon, liquid only natural lemon essential oil is used, supplemented with a delicate fragrance of Litsea Cubeba.
In terms of versatility, this liquid soap is awesome. So this can be used in addition to hand soap also wonderful as a shower gel for mild cleansing of the face and body.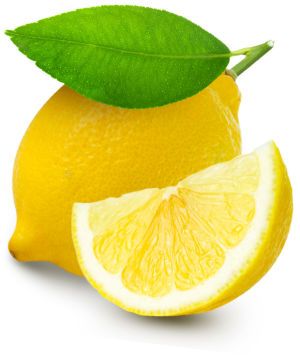 Examples of the ideal application of our HAND & BODY SOAP lemon, liquid
Highly recommended, if for professional or personal reasons, especially the hands must be washed very often. Especially here, the mild washing raw materials play out the full strength, as very skin-care and the drying of the hands is prevented.
Special care: HAND & BODY SOAP liquid is very well suited to the care sector, as the mild washing raw materials are of plant origin and are very gentle on sensitive skin.
natural. just healthy.
PROnatur24 stands for the protection of health. And we stand by our name for the ecologically sustainable handling of our environment – PRO NATUR 24/7. Whereas our active work has so far focused on the protection of healthy sleep, we carry out our "natural .just healthy." Body care line. the next step to actively support healthy everyday life.
PROnatur24 body care can positively influence personal well-being. Our products are 100% free of MLM, network marketing and any structural distribution – with warranty!