ONLY NAKED YOU CAN ENJOY WITH ALL YOUR SENSES. … WHAT ARE YOU WAITING FOR?
Being naked is natural, honest and also vulnerable. Being naked is liberating and sensual! Now we caress your senses in the most wonderful way – with the gentle love of the rose!
HAIR & BODY SHAMPOO rose. This turns shower and bath into an intimate, private SPA. Relaxation for all senses with pure luxury with rose oil from Persia and Bulgaria. Loving effective cleansing and care for skin and hair, i.e. the whole body.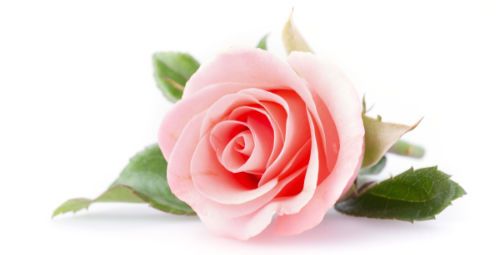 Our sun cream was the start. This was followed by a wonderful body care series with purely natural ingredients. A central aspect is always to create the all-round value product, i.e. also with a focus on packaging and sustainability for our environment.
HAIR & BODY SHAMPOO rose from PROnatur24®
With this HAIR & BODY SHAMPOO with rose oil, we take the next step to an unexpected level with our high-quality and ecologically sustainable care series. An intimate and very loving step into pure luxury. We focus on the most natural form of the human being himself, the nakedness, the naked body and the naked skin holistically.
NAKED. SO VULNERABLE. SO SENSUAL.
Immerse yourself, close your eyes and take in the rose's declaration of love with every cell of your body. Gently caresses your naked body with the finest, purely natural essential rose oil in HAIR & BODY SHAMPOO rose, tickling and playing with all your senses.
Rose oil is much more than an oil. High-quality essential rose oil is also an aromatherapy with a supporting effect on the human organism and the human psyche, including anti-inflammatory, anti-depressive and cell-renewing effects.
The big challenge with this quality of rose oil (Rosa damascena) is the price. In 2019, the price of rose oil was over 13,000 euros per litre and is therefore one of the most expensive essential oils in the world. In order to still be able to offer this HAIR & BODY SHAMPOO rose at an "affordable" price, we have dispensed with a noble design packaging that would reflect the value of the contents. We thus remain true to our motto "natural. just healthy." true.


The slogan for our efforts for this special series is "natural, just healthy." Our new body care series is intended to set a lasting example. A clear YES in support of human health and a clear YES to the environment, which must not be burdened by the product. In addition to the ingredients, especially the packaging, a special emphasis is placed on this.
natural effective ingredient
essential oil
packaging from renewable raw material and ideally from a composite material

EXCLUSIVE HAIR & BODY SHAMPOO rose by PROnatur24®
With this incredible shampoo for the daily SPA we can only think of one word: DECLARATION OF LOVE. The rose oil contained in this shampoo caresses every fibre of your body in a loving way and at the same time caresses your nose with a symphony of rose petals. Hectic and haste are completely out of place here – our shampoo "fresh wave" is much better suited for the fresh kick under the shower. This rose experience demands time, time that your body more than deserves.
So. make sure you have undisturbed time – of course this does not apply to your partner if you want to have him or her around. Then get out of your clothes – get naked! Dive into the warm water, close your eyes and concentrate on all your senses. The ethereal effect of the rose (and your partner) will take care of the rest and create a personal, intimate SPA experience.
We rely on the essential effect of the finest Bulgarian and Persian rose oil. This makes this shampoo to more: to AROMATHERAPY! This rose shampoo is very skin caring and especially mild to the sensitive scalp, hair and skin. To achieve a cleansing effect in addition to the essential effect, it is necessary to use surfactants. We only use a combination of surfactants of 100% natural origin; particularly easily biodegradable and guaranteed ether sulphate-free. The washing raw materials and refatting ingredients are based on natural coconut oils, waxes and citric acid – the result is absolutely gentle on skin and hair.
Due to the high-quality ingredients, this PROnatur24® HAIR & BODY SHAMPOO rose is very skin-friendly and also very suitable for babies, children and sensitive people.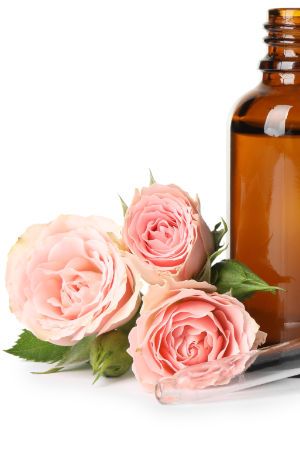 THE INCREDIBLE EXPERIENCE: ESSENTIAL ROSE OIL!
More than 400 different ingredients have already been identified in the naturally pure essential rose oil. In aromatherapy, this offers a very broad spectrum of effects. Natural pure rose oil has antiviral, anti-inflammatory, anti-depressant, aphrodisiac, analgesic, cell regenerating and much more. High-quality rose oil is also used in skin care for good reason, especially for dry, wrinkled and inflamed skin.
The beguiling, flowery scent of the rose gives self-confidence and strengthens the feminine side in people.
From the SPA dose hair & body shampoo rose
Our BODY SHAMPOO rose is also a wonderful shower gel. Not necessarily for every day but much more often than you might think.
Used for the morning shower it has an activating and refreshing effect at the same time. This shampoo is virtually a natural pick-me-up – a boost of more energy. Such a shower is fun and awakens the spirits and zest for life.
CONCLUSION: The effect of BODY SHAMPOO rose is pure pampering in a very special way.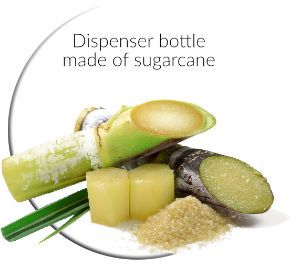 GREEN PE. The packaging was an essential factor for us!
Hours of telephone conferences, days of clarification, many cancellations due to low quantities and material tests in the laboratory after suitability of the packaging for the storage of shampoo filling kept us really on the go. But it was definitely worth it – we are overjoyed to have found a "green acting" packaging partner who shares with us the love of the environment as well as commitment to sensational products.
The dispenser bottle material from the HAIR & BODY SHAMPOO rosemary is referred to as Green PE ie. is made of bio-based plastic. The starting material consists entirely of sustainably produced sugar cane. Since vegetable origin, we speak of an environmentally friendly, renewable resource.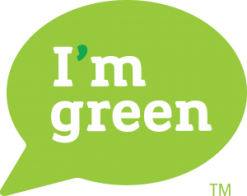 Recycling the green PE packaging and the jaw with the bioplastic
Our packaging must be disposed of like any standard plastic bottle and is complete, ie. 100% recyclable. The entire packaging including lid is a single composite which makes recycling even easier and much more energy efficient. The exception is the metering pump (if this variant was ordered). Please do not dispose of them but reuse them with the next dispenser surface.
Now on the subject of bioplastics: the end user does not know better or simply believes in advertising. "This packaging is compostable!", This sounds sensational at first. Just on the compost with it! But what is in the rules for bioplastics, in the details? This means that, for example, 90% of the packaging must be rotted after 3 months under industrial conditions. We ask ourselves: OK, and what about the rest? How long may the remaining 10% of the time take? Now, according to our latest knowledge, there is no regulation. And … next thought … is meant by "industrial conditions" actually the domestic compost? Does the end user here not somehow believe in deceptive security and, under false knowledge, again produce plastic pollution in the compost and finally the soil (microplastics)?
And then there's another important topic. How does the packaging know when to start these 3 months? What if the product has been on the shelf for 6 weeks before it reaches the household in the supermarket? Does not it need 2 data on the packaging in the future? Shelf life of the packaging and shelf life of the contents.
This topic of bioplastics is definitely not easy and therefore we have chosen Green PE, the environmentally friendly packaging of the packaging corresponds to the maximum technologically and ecologically possible for our HAIR & BODY SHAMPOO rosemary.
natural. just healthy.
PROnatur24 stands for the protection of health. And we stand by our name for the ecologically sustainable handling of our environment – PRO NATUR 24/7. Whereas our active work has so far focused on the protection of healthy sleep, we carry out our "natural .just healthy." Body care line. the next step to actively support healthy everyday life.
PROnatur24 body care can positively influence personal well-being. Our products are 100% free of MLM, network marketing and any structural distribution – with warranty!