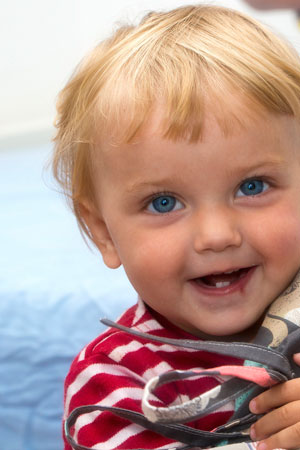 TraWuKu for children – say HELLO to the unique TRAum WUnsch KUschelkissen (dream and wish cuddly pillow) for children, with Stone pine

Almost all children have a cuddly blanket, pillow or animal. However, this particular pillow is not just for cuddling, but to make your child's wishes come true.
And this is where Dr. Sven Seewald, from Austria, started his idea of making a unique pillow.
Tra

Wu

Ku

– a special pillow with meaning

TRA…stands for Traum (dream)
WU…stands for Wunsch (wish)
KU…stands for Kuscheln (cuddle), warmth and connection to ourselves and our fellow human beings
Achieving an effect and goals with the great TraWuKu pillow
The special filling is made out of Stone pine wood, the "queen of the Alps"!
The exceptional effect of the Stone pine wood has increasingly aroused public interest in the last few years. The unique nature of the TraWuKu is supported and strengthened by the special Stone pine filling. A balanced mixture of Stone pine wood chips ensures a demonstrable positive effect on your child's heart (lower heart rate and therefore lower heart activity), as well as on their psyche in terms of effective relaxation.
Clearly, there are other applications for this personal TraWuKu. Everyone likes to cuddle, whether they're young or old, a woman or a man. Your child will automatically pack the TraWuKu on every trip – you will be surprised. They sleep and snuggle up a lot better.

Safety, trust and security ONLY for children?
In a time of increasing stress and psychological strain, refuge and security are more and more important, as studies show. Don't exclude yourself from this – as a parent, you are above all a role model for your children.
TraWuKu for adults
Wishes! The pockets of the TraWuKu or TraWuKus
As well as its supporting function as a pillow and neck pillow, Dr. Seewald has also dedicated himself to the topic of dreams and wishes, and this idea of different pockets is simply great. Children need these pockets to work on their dreams and wishes.
The SMALL pocket is for the "SMALL wishes", in other words, daily wishes, weekly wishes, and small goals. The BIG pocket is also for BIG wishes and BIG goals, as well as dreams that your children would like to come true over the years. We can work on our wishes and goals every day. The more consistent and disciplined we are, the more chance we have of fulfilling these wishes sooner or later. Even though serious work is associated with this function, it pays dividends long-term with safety!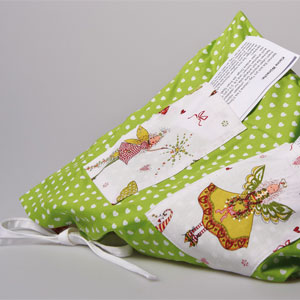 Most of the time, our wishes are linked to daily life – you don't simply make things up. Strictly speaking, the pillow's pockets are linked to hard work and the wishes. In the long-term, this pays dividends with safety!
Tra

Wu

Ku

pillows and your child's senses

Above all, our senses transmit countless stimuli to the brain daily. For a child, as they are growing, this is much more distinct. This is another cool idea by Dr. Sven Seewald – the decision to develop the pillow for awareness as well by addressing all of the different sensory levels.
TraWuKu and the sense of SIGHT
The pillow is simply nice to look at!
TraWuKu and the sense of SMELL
The effect of the pillow is further strengthened by the smell of the Stone pine wood. Breathing this in is particularly healthy!
TraWuKu and the sense of HEARING
A soft, "crackle" of the sawdust which doesn't disturb – because the ears turn into EYES!
TraWuKu and the sense of TOUCH
Adjust, roll up, roll out, turn – smooth until is good for your child. Simple and great!

TraWuKu, a result obtained from research and practice
Neuroscience research has shown that our brain reacts the most to emotional stimuli and in particular when these emotions are linked or combined with sensations. The TraWuKu, this dream and wish cuddly pillow can and will be helpful in making your child's dreams, wishes and goals become reality with the combination of all of the functions and connections.

PROnatur24 tip for the dream and wish cuddly pillow (TraWuKu)
Use the opportunity and get your child this elegant TraWuKu cuddly pillow for their dreams, wishes, and goals of tomorrow!