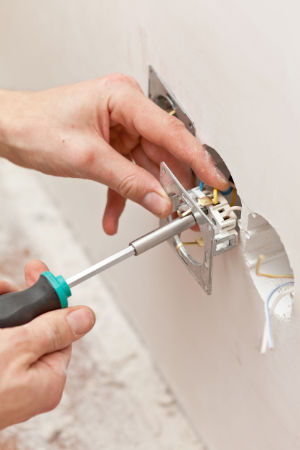 Shielded in-wall box with 61 mm depth for installation of shielded electrical cables under plaster or in drywall construction. Ideal for the electrosmog NF shielded room according to Faraday to reduce electrical fields.
This shielded junction box is used to reduce low-frequency alternating fields. This is an ideal addition to a wall shielded by shielding paint to also close the "socket hole" in the Faraday cage as best as possible.
Shielded with metal vacuum coating. Potential connection 1.5 mm² rigid. With snap-lock coupling, usable for junction and switch boxes for mounting. Standard mounting distances.
General information about the shielded in-wall box, depth 41mm
The coating of the brick or hollow wall boxes is electrically conductive and are perfectly suited to fully limiting alternating fields. The focus of this shielded installation box is its use in the bedroom, hospitals, computer rooms, and other sensitive areas to limit alternating fields.
Special conductive metal vacuum coating for shielding against electrical alternating fields (in accordance with the EU's 2002/95/EG guidelines)
Approved screw spacing
Connecting wire 1.5 mm² (Copper, massive, rigid, transparent insulation), quick installation in
Plug terminals (push-wire connectors)
Installation of the insertions with screws and stretches
Standard screw spacing of 60 mm
Details about the use of the shielded in-wall box
Snap-lock coupling (square) with a standard distance of 71 mm, break out opening up to size 16, polystyrene.
Documentation for biological electrical installations in construction
Technical data
Connecting and grounding shielded cables and boxes