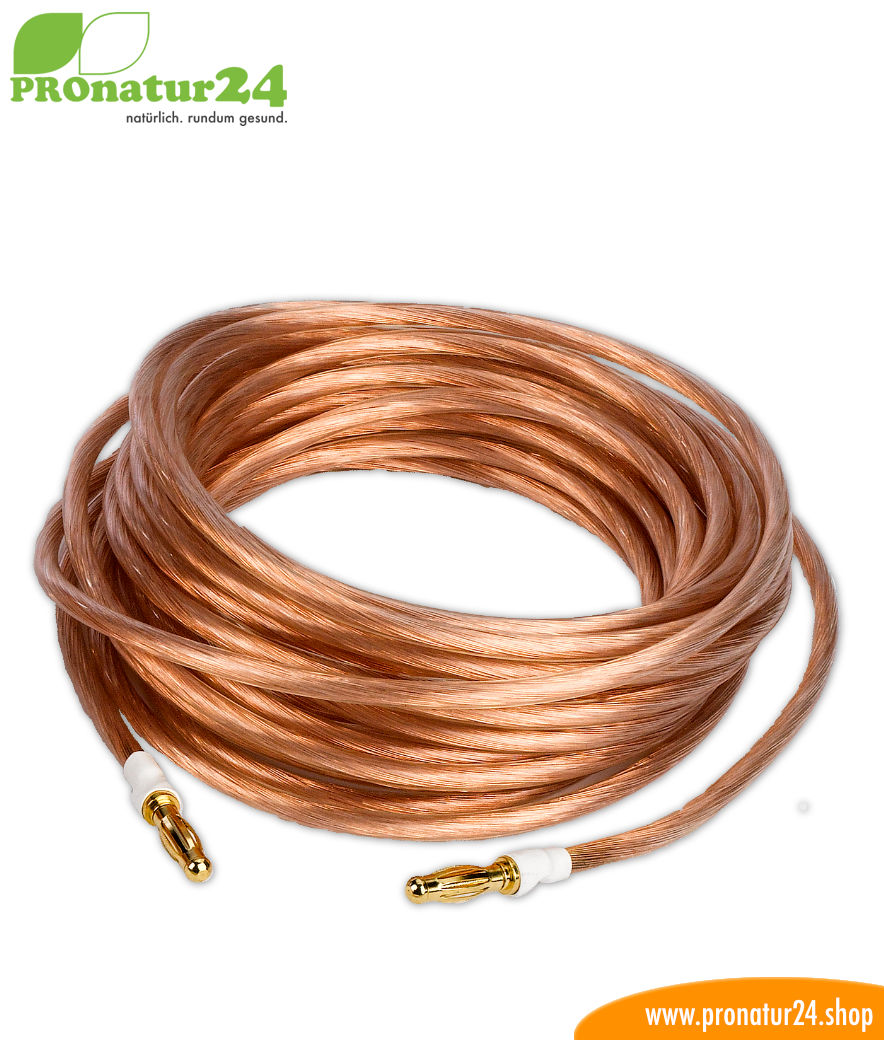 Grounding cable for our canopies and grounding mats
These groundingGrounding is an electrically conductive connection with the electric potential of the ground. More cables are suited to connect grounding components to the earth on canopies or shieldingShielding is the protection from the effects of external fault zones and environmental influences (on a person's health most of the time). More floor underlays.
The 2.5 mm² grounding cable is soldered with 4 mm gold connectors on both sides, transparent and highly flexible.
The plug is protected on the socket connector with these cables.
Compatible with canopies or grounding mats with the following components: