The GCL grounding set allows the effective grounding of the MCL61 magnetic field shielding film.
The MCL61 shieldingShielding is the protection from the effects of external fault zones and environmental influences (on a person's health most of the time). More film is effective against low-frequency electric alternating fields from power cables and fuse boxes. However, because the edges can cut like a sharp knife, they are laminated on both sides with polyester. The disadvantage caused by this safety precaution is that the surface of the MCL61 shielding film is electrically isolated because of this and allows a "delay" of existing electric fields.
With this GCL groundingGrounding is an electrically conductive connection with the electric potential of the ground. More set, this con is effectively eliminated. The lock washers pierce the polyester film when screwing in the wire lugs and establish an electric contact with the shielding film's cobalt alloy layer. Grounding the shielding film is now perfectly possible.
The GCL grounding set contains everything needed to effectively ground 5-10 strips of the MCL61 mu-metal shielding film.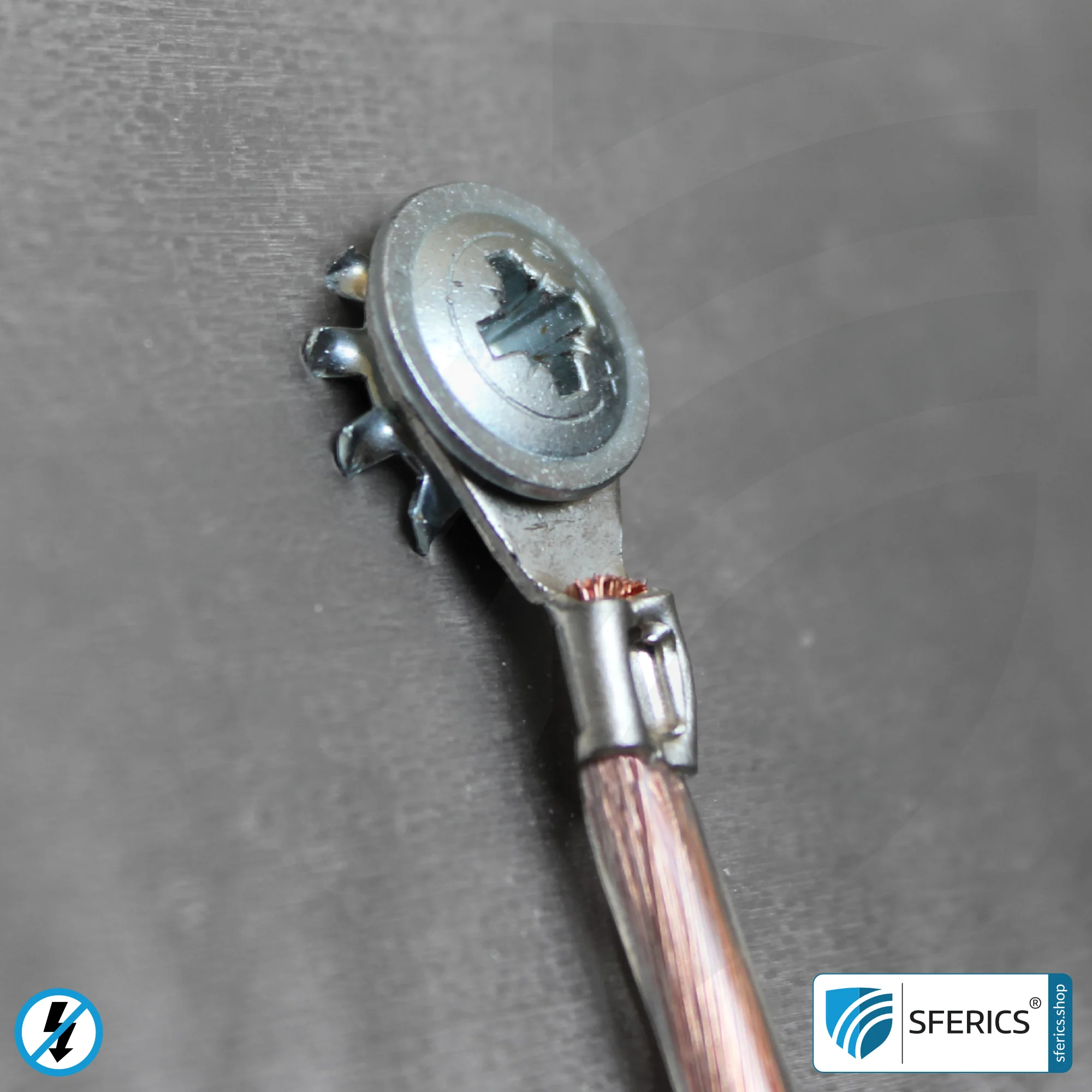 Scope of delivery of the GCL grounding set
10 screws
10 dowels
10 lock washers
10 cable lugs for 1.5-2.5 mm² wires