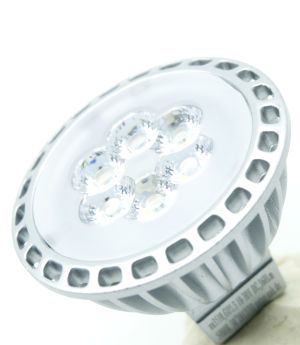 Full spectrum daylight LED spot with 6 watts. Flicker-free natural light based on the sun with CRI 95, colour temperature 5200 Kelvin. Bright like a 35 watts halogen lamp. GU5.3 (MR16) socket. Dimmable.
This LED spotlight is the biologically healthy and direct replacement for the low voltage halogen lamp. It is self-explanatory, that this full spectrum daylight LED can effectively replace a halogen and standard LED of this power class 35 watts in terms of light quality and performance. Naturally mercury-free!
The full spectrum daylight produced here is very low flicker and subjectively as bright as a 35 Watt spot. And this LED spot is dimmable at an operating voltage of 12 Volt!
Full spectrum daylight LED: Sensational lighting technology modelled on the sun
This high-tech LED spotlight with 6 watts impresses not only with its light quality but also with its very high colour rendering. The colour rendering index CRI is an unbelievable 95 i.e. with this full spectrum LED lamp, you can enjoy maximum full spectrum light close to the sun. In terms of colours this means: seeing colours naturally, recognising colours naturally and comparing colours naturally, but also being less tired and able to concentrate better.
Other useful factors are: low heat generation and a beautiful fresh, clear light for maximum natural lighting in the home and at work. When switched on, this LED lamp lights up immediately with full brightness, i.e. without any start-up time.
Full spectrum daylight LED: Convincing performance at a glance
Sunlight does not flicker, i.e. it does not flicker at 0 Hz (Hertz). Developed according to the model of our sun, this LED spotlight is also maximally flicker reduced, i.e. healthy flicker-free even according to building biology guidelines. This LED produces 450 lumen luminous flux at a brightness of 35 watts.
Colour temperature: 5200 Kelvin
Flicker-free with pure direct current, otherwise low flicker (<= 2.5 %)
95 CRI Colour rendering index
450 lumens
dimmable (depending on driver)
Consumption: 6 watt
Lifetime: 35,000 hours
suitable for continuous operation
3 years warranty
Recommendation: Read a book under the light of such a full spectrum daylight LED spot. We can hardly describe the difference in the contrast of the typeface and basically this pleasant reading – only experiencing it yourself helps!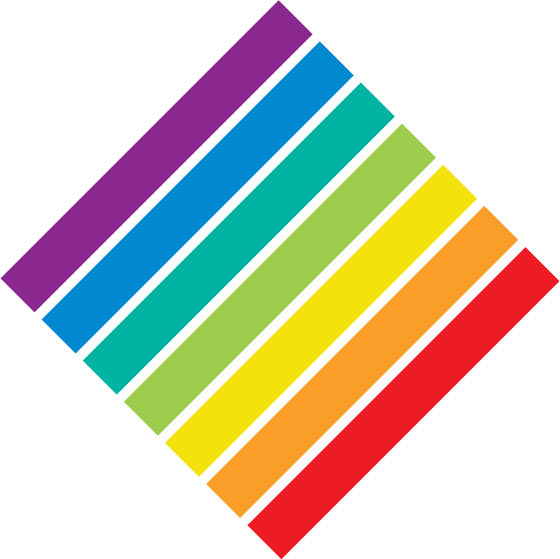 FULL SPECTRUM LAMPS – THE HEALTHIER LIGHT
Our near-sun full spectrum daylight lamps support your natural vision and health in many ways. This is because their spectrum is very similar to sunlight. They therefore achieve similar supporting effects as the sun. The most important advantages for you are:
More well-being
High contrast viewing of small fonts
See and distinguish natural colours
Fewer eye problems
Less tired
Concentrate longer
More capacity
FOR THEIR ILLUMINATED EVERYDAY LIFE THIS MEANS:
Awake longer
Feel better
More concentrated
More relaxed eyes

Examples of use
As an LED spot (without mercury) with GU5.3 (MR16) socket, it can be used wherever you have used low-voltage halogen spots so far. For example for lighting at your desk, in the kitchen, in the hallway, in the bathroom etc., or for spotlighting and highlighting pictures or other art objects.
Easy mounting
Simply replace your halogen spot with this LED full spectrum LED spot – done. Technical changes are not necessary, i.e. you can use your old transformer.
Brightness
The brightness of this full-spectral LED spotlight corresponds somewhat to that of a 35 Watt halogen spot.
Supplementary information and notes
The flicker content of this LED spot depends on the power supply (transformer or driver). When operated with pure direct current, the LED spot generates a flicker-free light.
With a transformer with a basic frequency of >2.5 Khz, with dimming with PMW (pulse width modulation) and with transformers with AC > 10 Khz, the LED spot generates a flicker-free light for the human eye. Data according to measurement by Peter Erwin (DER LICHTPETER) with the CFD process developed by him.