Before, water was a normal healthy good; these times are long gone. These days, we find heavy metals, drug residues and other impurities and our normal tap water.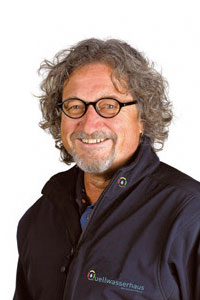 Filter systems and other measures used to increase and guarantee the quality of water are becoming more and more important. Ralph Schneider, our water expert from the Quellwasserhaus, conducts a fascinating day with excursions in nature and water experiments with farmers in the Sulzberg environment.
Seminar contents: water
What is water and why is it so important?
The main modern challenges of water purification
Difference been water filtering and water vitalization
The water purification system
Practical experience – farming and experimentation
The water seminar serves as an in-depth extension of the advanced Geobiology & Radiation protection seminar.