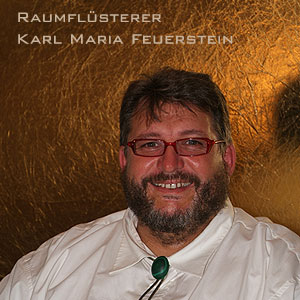 Feng Shui is the Chinese science of the harmony between people and their environment. Feng-Shui literally means "wind and water" and refers to the Earth, its mountains, valleys, and streams, whose shape and size, orientation and height are determined by the level of interaction of powerful natural forces. According to the traditional presentation, the "spirits of the air and the water can be tilted" with Feng Shui.
Seminar contents: Feng Shui
Karl Maria Feuerstein takes us into the realm of Feng Shui. He gives insight on room and color design and explains what a bagua is and how harmony can flow as well as possible.
As a part of the Taoist philosophy, Feng-Shui is considered as the art of harmoniously designing living rooms. Feng Shui was introduced in China thousands of years ago and this form of living room design is often used in Western cultures. The aim of this teaching is to harmonize people with their environment that should be achievable through a particular design of the living room.
The principles of Feng Shui can be considered in furniture, house architecture, and landscaping. This design is done based on several rules that should ensure that the so-called "stubborn energies" cannot set in these rooms and that the Qi – the positive/negative energy of the 5 elements (fire, metal, earth, wood and water) – can flow freely.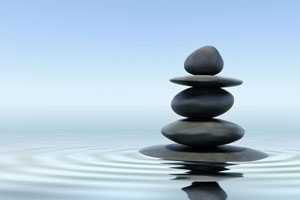 Feng Shui's mission is to create harmony between people and their environment. Living in harmony means healthy, well-being, professional success, personal happiness and spiritual growth. To achieve this goal, it is necessary to strengthen the positive forces, avoid negative forces, and establish the harmony of the five elements.
The Feng Shui seminar serves as an in-depth extension of the advanced Geobiology & Radiation protection seminar.