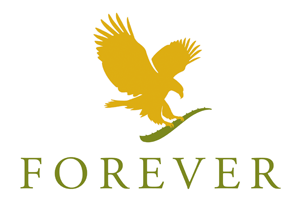 The many benefits of your direct registration
15% discount (not only for your first order, but for all subsequent orders as well)
Cover your own needs for cheap prices
Current campaign:

NO minimum order
FREE SHIPPING from €50 (€4.90 for shipping if under €50)
Participation in the e-mail campaign if you want

No application fees
The application involves no commitment
Registering upon request with e-mail campaign
100 days of personal support
You will receive an e-mail every 10 days with interesting information about several products and Forever

Additional information about registration
After registering, you will receive your personal access data from Forever and can immediately buy products cheaper (15% discount)
If you do not want the e-mail campaign (100 days of support) – do not fill in the application with your e-mail address
Bank details or SEPA forms should only be provided if direct debit is the desired payment method or for later bonus payments from Forever to you (but this can be given later and is only asked if you want to cover more than your private consumption and would like to be employed part-time by selling these Aloe Vera products, for example)
It is possible to get an additional 5% discount to your 15% discount. If you live in Germany, are not self-employed and have not registered a business, check the bonded warehouse box. You can find this at the bottom of the first page: "Only applies to FBOs that are not subject to VAT or have the right to deduct it" – check the box that says "I agree".
Your future Aloe Vera orders WITHOUT REGISTRATION
You can also order the beloved Aloe Vera products by Forever without registering, but you won't be able to do so on our own shop anymore.
To the new Aloe Vera shop
Do you still have any questions regarding applying for the many great benefits?
Please call me on +43 699 10118325. I will also happily call you back.
Andrea Mussmann, PROnatur24