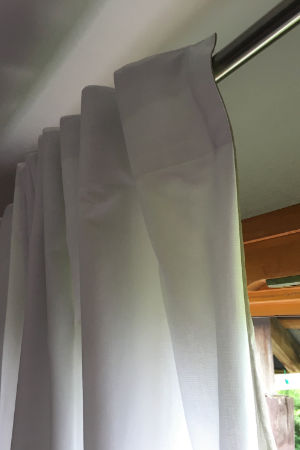 TEST SAMPLES OF SHIELDING MATERIALS FOR DECISSION SUPPORT
A service of PROnatur24® is the FREE product sample of our shielding materials "Shielding fabric" and "Shielding fabric". The requested sample has a sufficient size of up to 10 x 10 cm and gives you a first feeling for the shielding material and its processability. This is ideal for carrying out preliminary material tests such as adhesion to the substrate, bonding, sewing, …
Currently available test samples of shielding materials are
Note on own shielding effectiveness measurements
All our shielding materials have been examined in detail in the emf-laboratory. Corresponding shielding values can be downloaded directly from the product. A self-performed, renewed inspection of our materials for their shielding effectiveness with own measuring instruments and OUTSIDE of an EMF shielded room or laboratory is not or only slightly expedient. Very often we experience that people try to check shielding with mobile phones. However, this ignores the fact that a mobile phone has an "intelligent compensation circuit", i.e. a poor network is compensated by increasing its own transmission power. Furthermore, the familiar bar display on the display does not provide any information about the field strength of the mobile network of the SIM card used, but only how well a phone call can be made in the registered mobile network. A mobile phone / smartphone is not a measuring device, but a highly developed communication device / computer.
In the event that our materials should nevertheless be tested for their shielding effectiveness, this must be carried out correctly. Please request large test samples, preferably by e-mail or telephone. We will be happy to put together a set of shielding materials in sufficient sizes for a fee.
Fill your test sample order in completely!
Please fill in the order completely INCLUDING a telephone number. Please use the comments sections for questions regarding the test sample you are requesting as well.
Prior to shipping, we will contact you by telephone to ensure the qualified or appropriate use of the ordered product samples for the planned shielding project and to answer any questions about the shield fabric or screen fabric.
Sample orders without a phone number may not be processed and will be cancelled. Up to 3 free material samples are possible and we only charge a postage fee of €3.10. From 4 pieces we charge 50 cents postage per sample, also for the first 3 pieces.