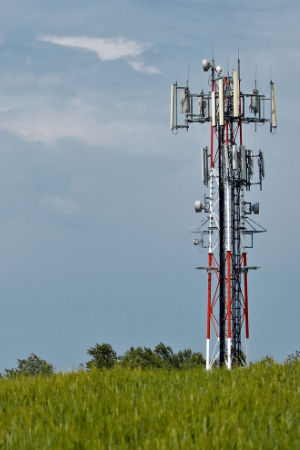 ShieldingShielding is the protection from the effects of external fault zones and environmental influences (on a person's health most of the time). More headscarf TKG against electrosmogElectrosmog is a colloquial term for all emissions from electric, magnetic, and electromagnetic fields. More by HF radio radiation with a shielding effectiveness of up to 41 dB (99.99%). Effective against 5G!
Our main focus is getting a relaxing night's sleep for a healthy sleep. Therefore, we concentrate on working daily on where people sleep – whether it be in a flat, house, a hotel for work or on holiday. Because of the growing number of requests for protection for out and about, we have begun test runs of effective protecting for the head against electromagnetic emissions.
In our work, which is centered on mobile protection, we first focused on protecting the brain as the body's control center. Our goal was a second alternative product with high radio-frequency shielding for the head to our very powerful flexible headgear.
Two variants to protect against electrosmog HF for the head
This headscarf with up to 35 dB shielding provides a technical screen attenuation of 99.9 % against radio radiation. Due to the two different models, it is very flexible in use. Instead of silver threads, steel threads are woven into the shielding fabric making this headscarf more robust and durable, even with regular use. The sensitivity to washing is thereby significantly reduced.
In triangular shape, it can be used as a classic headscarf.
The square shape is intended for use as a bandana.
Due to the use of STEEL GRAY as a shielding fabric, this headscarf TKG is not so soft on the skin because of the stainless steel threads, comparable to a slightly scratchy woolen sweater. As a headscarf worn over the hair, this does not bother at all. Due to the double-sided electrically conductive surface and the contact with the body, low-frequency fields can couple less and be better dissipated. Many electrosensitive people perceive this as better than with non-pollutant substances! 
Further details about the shielding headscarf TKG
Size Triangle: 120 x 85 x 85 cm
Size Square: 70 x 70 cm
Shield attenuation: 41 dB. All values provided apply for 1 GHz. Measurement from 40/600 MHz to 40 GHz according to standards ASTM D4935-10 or IEEE Std 299-2006.
Color: gray
Raw materials: 40 % cotton, 30 % polyester, 30 % stainless steel

Maintaining the fabric in the shielding headgear
Wash gently at 30°C. Do not iron. Do not tumble dry. Do not bleach. Do not dry clean. For allergic people: all new fabrics smell, wash before first use! We recommend TEXCARE or our ecological, vegan UNI SAPON detergent.
Documentation about headscarf TKG (.pdf)
Technical details
Laboratory report screening attenuation