PHYSIOLOGA standard mattress, durable and valuable!
Inexpensive and hard-wearing mattress with special foam core and high support force, especially recommended for bio-hotels as well as for children's rooms and youth beds. The Physiologa Standard mattress is available in all sizes, even outside the usual standards. It is manufactured in three selectable degrees of hardness.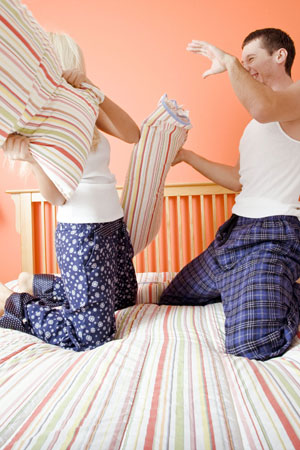 High-quality sleep with PHYSIOLOGA
Cost-effective and durable
Special foam core with high support force
3 degrees of hardness, suitable for body weight
Suitable for allergy sufferers
The highest-quality materials are in the PHYSIOLOGA Standard
Bio-neutral materials
14 zones mattress with 14 special incisions for best lying comfort
Core material for use against mobile radiation and electrosmog pollution
Climate zone with fresh air ventilation
High air exchange, mold protection
Antistatic / electrically neutral
Tencel covers
Dermatologically tested, also best suited for allergy sufferers
Öko-Tex Standard 100
Tencel® covers
The covers are removable and washable at up to 60°. Dermatologically tested: the Heidelberg University confirms a very good skin tolerance for people with skin diseases, neurodermatitis or psoriasis. The cover can be removed in two parts with the all-round zipper. Tencel is a 100% cellulose fiber. This comes from specially planted trees and is therefore a renewable raw material. As a fiber, Tencel absorbs humidity and is fully biodegradable. The fiber is characterized by its high resistance when dry as well as when humid.
The mattress materials are below the limits according to Öko-Tex Standard 100.
PHYSIOLOGA standard mattress in special sizes
This high-quality mattress is simply available in ALL sizes. From rectangular and square to round and oval. We only need the measurements, ideally just a photo and you have your offer.