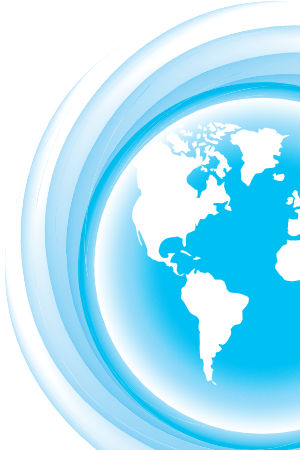 GEOVITAL radiation protection building mats effectively protect against natural galvanic currents and interference zones (natural radiation) in house construction. The ideal basis for sustainable biological building.
Radiation protection against natural interference zones is a priority in geobiology. In most cases, this is done afterwards in the form of remediation with compromises. The new building completely changes this situation concerning efficiency and effectiveness of radiation protection. Only in new buildings it is possible to integrate earth radiation protection directly into the soil and this is possible for the entire building.
RADIATION PROTECTION IN THE COMPANY BUILDING
Every entrepreneur who has been given the opportunity to experience the effect of radiation protection himself will quickly recognise which €-amount can be saved. Each day of illness of an employee costs cash money and then the losses of valuable work performance mostly happen at unfavourable times. But it is about much more than just money.
Good radiation protection measures and effective prevention against electrosmog not only save costs in the form of fewer sick days, they also demonstrably promote better and more productive work.
Employees are in a better mood,
the work feels better when it is done,
the creativity is noticeably demanded,
and so on
Apart from this, the EU Occupational Health and Safety Directive 2013/35/EU on minimum requirements for the protection of employees against the risks arising from exposure to electromagnetic fields is mandatory anyway. This European directive is an important basis in terms of building biology and is very appropriate if such protective measures are extended to include protection against galvanic currents and fields.
A SHIELDED WORKPLACE ACCORDING TO BUILDING BIOLOGY AND GEOBIOLOGY GUIDELINES IS A GOOD, HEALTHY WORKPLACE!
RADIATION PROTECTION IN YOUR HOME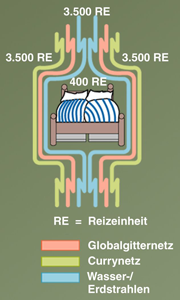 When the decision to own a home is made, the desire to create a healthy place for the whole family is usually also present. However, this healthy intention is matched by the desire for modern living. This smart living (Smart Home) with all these cool gadgets and apps and unfortunately also high risk of strong, polluting electromagnetic fields (electrosmog). It is possible to reconcile all this with healthy living according to biological and geo-biological guidelines, but it has to be planned in time and in detail. That effective radiation protection should not help here is self-explanatory.
The new home without such considerations and without radiation protection can quickly change into the opposite, into a health-straining home with all the associated symptoms, diseases and health costs. The possible costs of an expensive renovation must also be addressed here. These consequences for people in their everyday building biology life are constantly being recognised. The biggest topic today is the energy consumption of the home and the classification in the energy pass. A too small focus with quite dramatic consequences. After all, the building biology topics of electrosmog, air pollutants, mould, light, sound and also the geobiological topic of earth radiation with its galvanic fields are so decisive.
If the building is planned from the beginning with radiation protection mats, the entire house is effectively protected against these galvanic interference zones (earth radiation) from the outset.
GEOVITAL Radiation Protection Building mats are integrated into the footfall sound insulation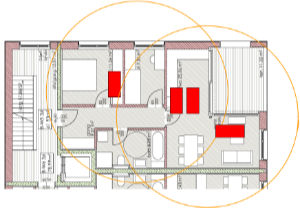 WHERE ARE THE GEOVITAL RADIATION PROTECTION TREE MATS INSTALLED?
We need the construction plan as PDF. After sending it to us, we will calculate it and draw in the laying of the mats at the appropriate places.
HOW ARE THE GEOVITAL RADIATION PROTECTION TREE MATS INSTALLED?
At the points marked on the building plan, the screed layer can lay the tree mats in the lowest layer of the impact sound insulation / fill directly on the raw concrete. These are then covered by the second layer of polystyrene / fill. Subsequently, a heating system / underfloor heating can be laid on top of this, as long as this consists of plastic with plastic fastenings / clasps. Occasionally, metal clasps are used for fastening when laying underfloor heating systems – above the radiation protection mat these must be replaced in plastic clasps. Aluminium coatings of polystyrene plates must also be removed at these points.
As a matter of principle, it must be ensured that no metals (including small metal parts or electrical cables) are used directly above the radiation protection. This impairs the shielding function!
The distance between the mats and the walls must not be less than 20 cm! This ensures that the screed (at least 4 cm thick) will later have a solid support surface everywhere.
NOTE: These radiation protection building mats are not suitable for wooden buildings and wooden ceilings.