Sleep, a topic that more and more people despair.
A light stretch while sleeping on the PHYSIOLOGA therapy mattress with stretch effect. The body weight is transformed as it is pulled – a dream for the spine, the discs, and ultimately, the whole body. With healthy sleep, you are laying the foundations for your health. Anyone who has had a bad night's sleep knows how it feels the next day.
Highly-increasing number of widespread diseases
All diseases and symptoms that have become normal in some way in civilization (even though they are not normal) are classed as widespread diseases. Among them are diseases concerning circulation, body weight, psyche, and the whole locomotor system. PROnatur24 mainly focuses on geobiology in which we examine environmental influences and their effects on the human body. Movement is not a central topic here.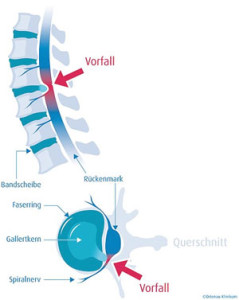 The fact that an adult in their early twenties already suffers a herniated disc is very worrying. This is also a direct consequence of our modern, low-movement time with additional stress caused by repeated movements, among others. The discs are located between each of the spine's vertebra and are designed to be a buffer for vibrations when walking. They enable the individual vertebra to move against each other. The disc itself has a connective ring and a soft, gelatinous core. If the same movements are always being made, the spine will always be under the same stress, as well as the connective ring. The consequences are signs of wear, the connective ring becomes brittle on one side and tears. If parts of the gelatinous core leak, the disc is herniated. This obviously has effects on this gelatinous core as well, which ages even quicker, which means that less water is retained, it hardens, shrinks and the buffer between the vertebra becomes less and less effective.











About the idea of the PHYSIOLOGA sleeping system
During geobiological practice, it quickly became obvious that an effective tool to add to radiation protection was missing for a person in need of help to regain the sense of well-being and good health. Finding a bed frame made out of natural wood was easy. However, the search for a therapeutic mattress that actively impacts recovery and takes electrobiology into account was unsuccessful.
  The multi-patented PHYSIOLOGA sleeping system was developed in co-operation with orthopedists and physiotherapists. It meets all geobiological requirements. Modern issues of antistatic, electric conductivity, lack of toxic substances, air permeability, and allergy tolerance, are taken into account by the material developed for the foam core. The shape of the PHYSIOLOGA mattress also creates the mechanism that transforms the pressure on the nerve tissue into a relieving pull.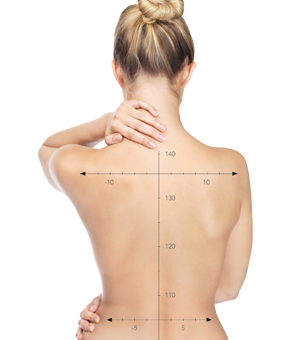 We successfully use the PHYSIOLOGA therapy mattress with stretch effect for:
Back pains
Disc problems / herniated discs
Spondylolisthesis
chronic back problems
Skin diseases and allergies
Sleeping problems
Sciatica, joints, circulation
A mattress obviously cannot replace healthy, daily bodily movement. However, PHYSIOLOGA manages to support this effectively and increase the quality of sleep and recovery during sleep considerably.
Do you want a date with our PHYSIOLOGA in your bed?
We are delighted to offer you one of the most effective and healthy sytems of its kind for your sleep with the PHYSIOLOGA. The classic therapy mattress is compleented by a variant for gastronomy and children's rooms, as well as a body-shaped version, made like an orthopedic shoe. A neck support pillow and massage pillow made out of the same material are available.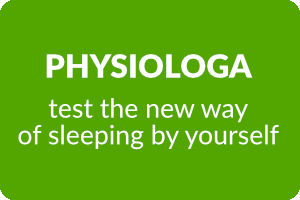 The quality of bed you sleep in matches that of your sleep!
VIDEO on the PHYSIOLOGA therapy mattress with stretch effect
http://www.youtube.com/watch?v=dTs-NXJB8PU?rel=0